Murder?! How far did Jeunesse go to bury Matthew Nestler?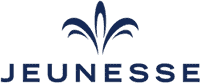 Following the termination of a secret $90,000 backroom deal by Jeunesse, Mathew Nestler's downline was handed over to his former partner, Kevin Giguere.
Giguere was secured by Jeunesse as part of Nestler's secret deal, with Nestler bringing him over from their previous opportunity (in which Giguere was in Nestler's immediate downline).
The transfer of Nestler's downline is believed to have been brokered by the signing of a settlement agreement, the details of which are incredibly sketchy.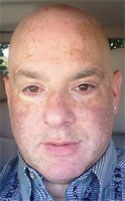 Nestler (right) claims Giguere set up a meeting with him (why Jeunesse corporate didn't handle the matter has never been clarified), during which a check and settlement contract agreement were presented.
Nestler claims he refused to sign, yet Giguere turned up to Jeunesse headquarters with a copy of the settlement agreement bearing Nestler's signature.
Nestler contends the signature was forged, with Giguere standing to benefit financially (by inheriting Nestler's Jeunesse business) if the settlement was agreed upon.
In February of this year Nestler filed a lawsuit against Jeunesse, with the case still playing out in court.
Today however we take a look at events that played out in November 2014. A month after Giguere presented Jeunesse with the settlement agreement, allegedly bearing Matthew Nestler's forged signature.
On the 17th of November 2014, an officer from Altamonte Springs Police Department arrived at Jeunesse headquarters, following the report of a "harassing communication".
As per a police report filed on the incident,
On 11/17/14 I responded to Jeunesse … in reference to harassing communication.

Upon my arrival, I made contact with two victims, Darren Jensen and Kevin Giguere who provided sworn written statements on the following:
For those unfamiliar with the company, Darren Jensen is the current President of Jeunesse.
Jensen states suspect, Matthew Nestler was an independent contractor with Jeunesse Global. Jensen stated Nestler had a contact with him to perform certain work.

Jensen stated Nestler breached his agreement as such he terminated the agreement.

Jensen stated he allowed Nestler to resign and was given money for him to quietly go away.

Jensen state (sic) a few weeks after Nestler resigned, he began harassing him and the ownership of the company by making threats over the phone.

Jensen stated he attempted to get a restraining order on Nestler at the beginning of November, but the Judge told him it had not reached the status of stalking.

Jensen stated on 11/14/14 and 11/16/14, Nestler repeatedly made threats over the phone that he was going to kill him and the owners of Jeunesse Global.

Jensen stated Nestler was going to run them off the road and shoot them.

Nestler also stated he was going to go to Jeunesse Global with a gun and kill everyone.

Jensen stated he is in fear of his life and want (sic) to assist with prosecution.

Giguere stated Nestler called him over the phone and told him that everyone was out trying to get him.

Nestler stated to Giguere that it was not fair about what happened and he needed money.

Nestler stated he was going to lose his house, car and cable.

Nestler stated he was going to, "run Randy off the fucking road, stick a gun in Wendy's ass and kill everyone including the board".

Giguere stated he is in fear of his life and want (sic) to assist with prosecution.
Where to begin?
First and foremost the question has to be asked: If Nestler did indeed sign the settlement agreement presented to him by Giguere the month prior, why on Earth would he still be in contact with Jeunesse and Giguere?
If Giguere forged the signature, as Nestler contends in his lawsuit, that would explain why he was in contact.
As for making death threats? Sounds pretty stupid to me. People who genuinely intend to commit murder generally don't call you up and make threats about it beforehand.
Having already fabricated a settlement agreement, which by confession was designed to shut Matthew Nestler up, when Giguere and Jeunesse corporate realized he wasn't going away, could that be why Jensen and Giguere called the police?
I'll leave the possibility of Jensen and Giguere colluding to fabricate the claims made about Nestler, under oath no less, hanging in the air.
Nestler himself contends that the purported threats he made "are a complete lie".
I did not threaten anyone. I'm sharing it because I want you to see the lengths a company would take to bury one of its own distributors.

This ordeal has cost me and my family almost everything. I've laid low until now. When I saw this police report, I had to get this out. People need to know.
Underscoring Nestler's rebuttal is the immense financial benefit Giguere obtained as a result of squeezing Nestler out of Jeunesse. And that brings us back to the allegedly forged settlement agreement.
How far would you go to secure the "substantial volume" generated by Nestler's Jeunesse business?
How far was Kevin Giguere willing to go?
Did Jeunesse and Giguere hope that, after the securing of a restraining order failed, that a police report detailing death threats would be enough to silence Nestler?
If that was the case, then Nestler's filing of a lawsuit in February certainly proved those hopes futile.
In the interest of clearing his name, Nestler, under legal advice, sat a polygraph test in December of 2014.
As per the results report of the test,
The purpose of testing regarded allegations of verbal threats of violence against a company (Nestler) previously worked for, identified as the Junesse (sic) Company.

It was also alleged by (Nestler) that his signature had been forged on a settlement agreement.

(Nestler) stated that he does not own a firearm, nor did he fabricate a story about his signature being a forgery on the settlement agreement.

Based on the information provided to me by the subject and his denials, I was able to formulate issue questions for the purpose of testing.
The specific questions asked of Nestler were:
1. Was that your signature on the settlement agreement that your attorney showed you? (Answer: No)

2. Did you make a phone call & tell anyone at the Jeunesse Company and tell them you were going to shoot 'em? (Answer: No)

3. When you called Wendy, did you threaten to bring in a gun and shoot 'em? (Answer: No)

4. Did you concoct that story about someone else signing your name to the settlement agreement? (Answer: No)

5. Regarding the settlement agreement document, did you fabricate a story about your signature being forged? (Answer: No)
Upon Nestler taking the test, the examiner concluded
The data strongly indicates that (Nestler) was not providing any false, misleading or incorrect information when answering the issue questions.

NDI = No Deception Indicated
Now obviously we have to acknowledge that polygraph tests are not 100% conclusive. What would be interesting though would be to strap Kevin Giguere and Darren Jensen to the same machine and ask similar questions from their respective perspectives.
Any punts on what the outcome might be?
Between the polygraph test results, the settlement agreement presented to Nestler not by Jeunesse corporate but Kevin Giguere, who co-incidentally had a huge financial incentive to get Nestler to sign, the allegedly forged document Giguere then presented to Jeunesse after Nestler refused to sign, and the subsequent complaint filed with police less than a month after this all went down, I'm having a hard time believing this hasn't just been an elaborate set up to oust Nestler from Jeunesse and then silence him.
And I've got no reason to favor Nestler over Jeunesse and Giguere at all. Infact, in light of Nestler signing up with Jeunesse via a secret $90,000 backroom deal, within the context of MLM I don't think too highly of the guy.
But fair is fair, and what happened after Nestler signed up with Jeunesse appears to be nothing short of appalling.
Update 5th January 2016 – A settlement agreement has been reached between Matthew Nestler and Jeunesse in late 2015.
Unfortunately due to its agreed upon confidential nature, the terms of the settlement have not been made public.