MMM Nigeria victim drinks insecticide, dies after stomach complications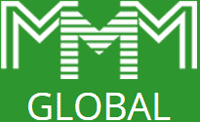 The collapsed MMM Nigeria Ponzi scheme has claimed another victim, following a young man's passing last Monday.
Adakole, as the young man was known, was due to be wed last December.
On December 14th, MMM Nigeria suspended all affiliate withdrawals and effectively collapsed. This prompted Adakole to drink insecticide, in an apparent bid to end his life.
How much money Adakole invested into MMM Nigeria is unclear.
Adakole survived his suicide attempt and returned home. He seemed to be recovering and his wedding had been rescheduled for May.
Last Monday Adakole suffered a stomach upset and was rushed to hospital, where he later died.
According to a family member interviewed by the Daily Post, prior to his death, Adakole was threatening to have the scammer who recruited him into MMM Nigeria arrested.
I don't even think MMM is back, if not Adakole would have been the first they would consider.

We attempted to reach them to recover Adakole's money but they kept telling us to provide help to get help; obviously, the scheme has crashed.
In related news, a Nigerian Pastor has thanked god for MMM Nigeria's collapse.
Addressing his congregation in Asaba, Delta State, Egwu described money doubling schemes as satanic, warning Christians against patronizing them.

Noting that the schemes are signs of the last days, the clergyman explained that they were satanic because they were not approved by the bodies regulating financial business in Nigeria.

Thanking God that a popular scheme, MMM, has shut down, Egwu said, "We thank God that MMM has closed, others are there. If you are into any of them, you are not a child of God.
Stay classy Nigeria.