Michael Faust's Project Lantern Ponzi collapses

Michael Faust's "secret" Project Lantern Ponzi scheme has collapsed.
Withdrawals have been disabled due to "significant losses".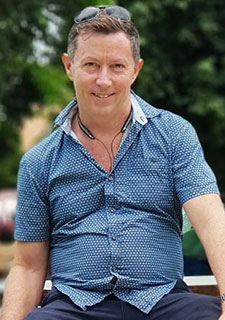 In a backoffice update dated February 5th, the "Project Lantern Team" wrote;
We have recently experienced a season of extreme volatility in the financial and cryptocurrency markets.

Unfortunately the recent aggressive quick downwards movements in the crypto market have seen Project Lantern sustain some significant losses, and resulted in a downward adjustment to the overall value of the trading portion of the portfolio holdings.

Due to the loss … the right choice to protect participants is to formally suspend … interest payments, commission payments (and) withdrawals … until such time as the … financial losses can be recovered.

Accordingly … this is your official notice that the above functions are hereby immediately suspended for three months, during which time a detailed review will be conducted, and the best path forward will be determined and announced.
The "Project Lantern Team" is believed to be Faust himself. Faust ran Project Lantern with the assistance of Chris Thomson and Azli Noor, but both appear to be comparative nobodies.
BehindMLM reviewed Project Lantern in April 2021. We found a bitcoin Ponzi scheme pitching a 6.5% monthly return.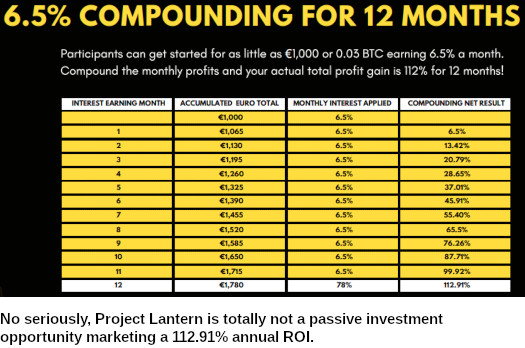 Being a simple Ponzi scheme run by a serial Ponzi scammer, the actual reason Project Lantern collapsed is because traffic to its website is dead.
No new investment = nothing to steal.
For his part, Faust seems to have moved on.
Faust rang in 2022 by announcing he was "letting go of people" and "going to stop having difficult conversations".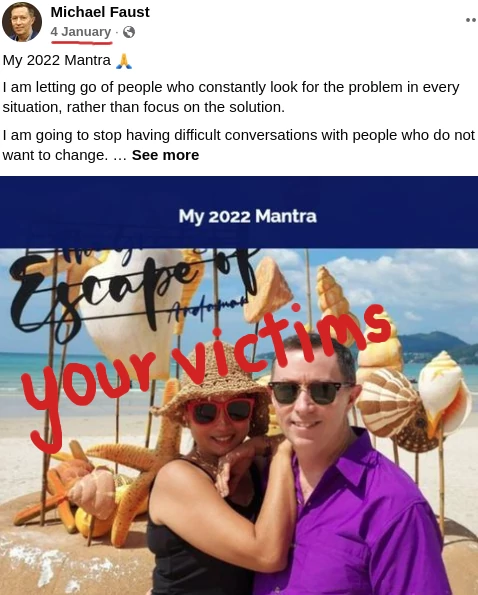 "Where's my money?" is certainly a difficult conversation for a Ponzi scammer. Ignoring people who see you stealing their money as a problem is a bit rough though.
Project Lantern's collapse follows Faust spending an undisclosed amount on "hospital stays and surgery" throughout Q4 2021.
The number of Project Lantern victims and total investor losses are unknown.
Update 23rd February 2022 – Following the collapse of his Project Lantern Ponzi, Michael Faust is now promoting Hyperverse.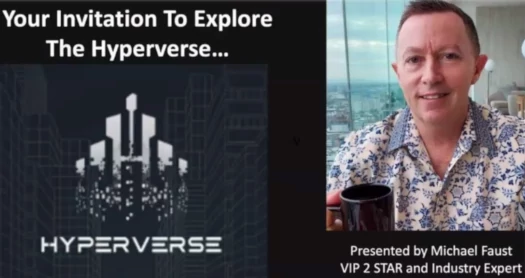 Hyperverse is a reboot of the collapsed HyperFund Ponzi scheme.