MCC Defendants selling off assets, SEC moves for contempt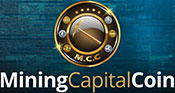 Luiz Capuci and Emerson Pires are selling off real-estate assets in Florida.
The assets are frozen as per a Mining Capital Coin injunction, granted to the SEC in June.
Now the SEC has moved for contempt against both Defendants.
Although Capuci's and Pires' assets are currently frozen as per a preliminary injunction granted in June, the freeze is backdated to a granted TRO on May 10th.
As detailed in the SEC's September 13th motion, which describes Capcu's and Pires' conduct as "brazen";
Pires recently sold some of his Florida-based real estate property after the Court had frozen such assets.

Capuci, for his part, is actively trying to sell Florida properties collectively valued at around $2.5 million. Further, neither Defendant has provided a Court-ordered accounting of assets.
The sale of Capuci's properties are taking place through his escrow agent, Michael Dale.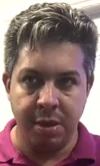 Although he's been advised of the injunction and is in touch with both the SEC and Capuci's attorneys, Dale continues to assist Capuci (right) with violating the granted injunction.
On July 22, 2022, Mr. Dale apprised the SEC that a property owned by one of Capuci's companies, JS Homes Corp., was selling a property … with a closing scheduled for the week after.

He also advised the SEC that another property … may be closing soon thereafter.

The SEC reiterated its position that the consummation of any such sale would violate the asset freeze and could not occur absent a Court order.

On July 26, 2022, Mr. Dale emailed the SEC's attorneys and Capuci's attorneys seeking a Court order permitting him to close on (two) … properties, and to sell still another property.

On August 3, 2022, Capuci's real estate broker asked the SEC if he could proceed with the closing on the sales of Capuci's remaining properties.

The SEC told the broker that the sales of those properties would violate the asset freeze absent a Court order.

Despite these communications and warnings to Capuci's agents, Capuci apparently continues to attempt selling these three properties.
The SEC goes on to detail a number of Capuci's properties that remain for sale.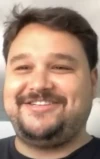 On June 14th, over a month after the MCC TRO was granted, Pires (right) sold a Florida property for $725,000.
In its September 13th motion, the SEC has requested the court find Capuci and Pires in contempt.
The SEC requests that, along with holding Capuci and Pires in civil contempt, that the Court … order Pires to turn over the proceeds to this Court's registry.
The SEC has also asked the court to granted it limited discovery, so that it can further examine and locate Capuci's and Pires' suspected concealed assets.
At time of publication the court has yet to issue a ruling on the SEC's contempt motion.