LiveSmart 360 in crisis? CEO begs members to stay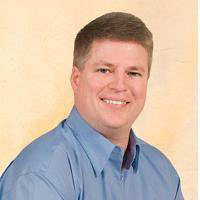 This is not a get rich quick scheme…this is not a hype company. This is a two to five year plan.

I know one thing for sure and that is that there's nothing more important when your building a business than commitment to yourself, commitment to the future and commitment to what you're building.

If I can encourage you all tonight, be committed to what you're doing. If you decide to join our business and if you go out and start representing yourself as a 360 member, stick to your commitment guys.

Mark McCool – CEO of LiveSmart 360

Thus the tone was set for what can only be described as a company in crisis call hastily put together by LiveSmart 360 corporate late last week.
As if mirroring the despair in Mark McCool's voice, the call was littered with technical problems and people not being around when called upon to speak.
All in all, the entire call felt like a half hearted inspirational pick-me-up aimed at a shrinking distributor base.
Following the departure of President of Business Development, Mike Potillo for MLM company 'ItWorks!', LiveSmart 360 is in no uncertain terms looking for, as Mark McCool puts it, a new generation of 'diamonds in the rough' to step up and take his place.
Indeed, if you listen to the entire corporate call (which clocks in at around one and a half hours), you get the sense that nobody at LiveSmart 360 really knows where the company is going, or who is going to get it there.
Constantly it's reiterated that LiveSmart are looking for new leaders and those willing to show commitment. McCool even goes as far as to guarantee success to a small circle of members who take him up on his offer to be personally coached by him.
For a company that set out to create millionaires and launched with much hyped fanfare (despite claims LiveSmart 360 is not a hype company), you mean to tell me after a year of business none of the current field  of distributors have shown any promise?
Mike Potillo's departure, considering he was pretty much the face of LiveSmart 360 (let's face it, McCool has about as much charisma and excitement in his voice as a door stop), seems to have hit the company quite hard.
Now trying to balance running what's left and filling the void Potillo left, McCool himself seems unsure where his company is going. I mean sure, on the call he announced new products on the way and some inspirational weekly call from his wife Jeanine… but still he came up short on how, without (successful) distributors this was going to save the company.
LiveSmart 360 was born out of the slow death of McCool's previous company, Cyberwize and I can't help but feel a sense of dejavu. As the face of 360 continually changes it's going to be hard to instill a sense of confidence in the long term viability of the company.
McCool also mentions a partnership (around the 35 minute mark) with Chuck Hallberg who he  names as a financial and business partner. Apparently Hallberg is bankrolling LiveSmart 360's planned international expansion so for now it seems LiveSmart 360 are secure financially. The full extent of their finances nor the business relationship between Hallberg and LiveSmart 360 however is not disclosed.
I don't know about you but having to rely on third party finance again doesn't exactly instill an air of confidence about a business, MLM or otherwise.
For now though McCool himself seems 100% committed to the company and whatever the future brings. Whether or not that's enough for you as a member or potential member of LiveSmart 360 I guess is up to the individual.
You can listen to the entire 'special corporate announcement call' over at the official 'LiveSmart 360 News' site.