Legal battle brewing between Paycation & Global Platinum Services

Over the last few months David Manning has struggled to keep his company together.
The narrative Manning is fighting is that top leaders have left Paycation en masse for Global Platinum Services.
Affiliates under these leaders have also jumped ship, prompting a flurry of Global Platinum Services marketing videos capitalizing on click-bait to market the opportunity.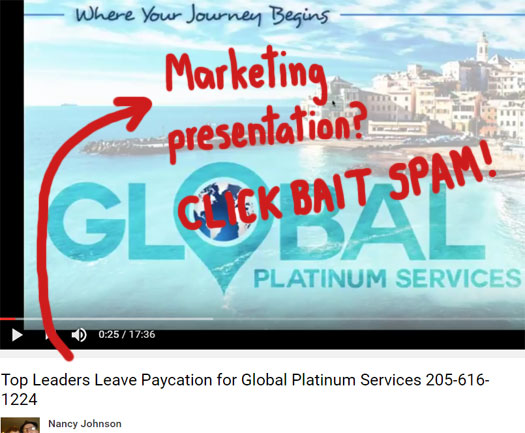 Before we go any further though, let's take a look at the two companies in question.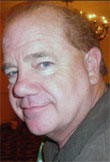 Paycation was launched in early 2014 by David Manning (right). The compensation plan primarily revolves around affiliate recruitment, paying affiliates to recruit both directly and residually.
Global Platinum Services was launched in late 2016. The company doesn't disclose who's behind it on their website.
The business model is pretty much the same though, with Global Platinum Services affiliates paid to recruit new affiliates via a 3×9 matrix.
Purchased travel in both opportunities does pay a commission, however affiliate recruitment in both instances is far more lucrative.
According to David Manning, around September 2016 is when he decided to address the issue of cross-recruitment affecting Paycation.
[6:58] I apologize for all the distractions out there.

I'm an owner that literally, for the first eight years I think I had to terminate two people.

In the last couple of months I've had to terminate several people.

And it's very simple: I know what you're seeing, I see the postings you're getting.

[7:23] We're not going anywhere. And I made the decision in September, I was tired of people jacking with the downline.

We got involved with Jeremy Monte and his crew, money was stolen (and) fraudulent loans were taken out.

You know what though? I let the lawyers handle that.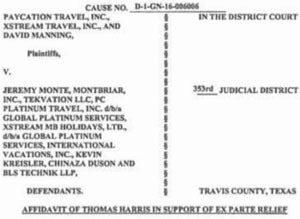 Manning goes on to reference a lawsuit, filed in Texas against Jeremy Monte, Montbriar, Tekvation, PC Platinum Travel, Global Platinum Services, Xtream MB Holidays, International Vacations, Kevin Kreisler, Chinaza Duson and BLS Technik.
I've tried to look this case up on Pacer but nothing came up. I have however seen a screenshot of an affidavit filed in the case so it does appear to exist.
[7:43] When we get into court all that will be settled. We win, we move on. I'm not even worried about that.

And so now, what are they doing? They know what's going to happen in court so they're trying to start up a competitive company.

Matter of fact they're trying to use our technology, our training, our comp plan – it doesn't work.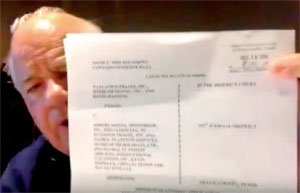 I'm not sure if it's what he meant to say, but sounds to me like Manning just admitted Paycation's business model "doesn't work".
[8:03] I tried to tell the people that get involved with him, that you're gunna get tied up in the lawsuit. Period. That's not a threat.

But people say, "Oh no that won't happen".

You see this? That's from the court in Austin yesterday.

I went to court and I got a temporary restraining order issued, which is one of the hardest things to get done.

As of right now they're not even in business. They don't know it yet, but they're going to be totally shut down until a hearing.

They can't use their website. They can't use their domain. They can't use the name "Platinum". They can't use any of our materials.

And when we get em in court we're gunna show how they've stolen all of our intellectual property.
Manning reveals that through litigation, he's already discovered that at least one Paycation affiliate was offered a backroom deal to jump ship.
[12:11] Yesterday we found out why Chinaza went over to this other company.

Because in her contract she got a $20,000 signing bonus, and she got paid $10,000 a month for three months over and above the commission program.

Had nothing to do, sounds like, with a good opportunity. It looks like (she) went for putting a buck in your pocket.

[12:33] I always say, if you gotta pay people to come to your deal, how good is it?

Because if you gotta be paid to go there, how do you expect other people to go that aren't going to be paid?

[19:03] When people go get these deals, you know what you become?

A quota.

In order to keep earning those promises they're made and those incomes they're promised and those extra five or ten thousand dollars a month they get, they have to bring in X amount of people.

So they will say or do anything they have to do to get you to sign up.
At the time of publication the Global Platinum Services website is live. The affiliate signup page appears to be working and the official Global Platinum Services Facebook page was still posting content as of December 30th, 2016.
[9:58] We're not gunna back off this, we're gunna be very aggressive.

We have these people making these posts. I warned everybody, do not cross recruit, do not spread rumors, do not get involved with people we're in litigation with.

[19:35] And I'm telling you, Global Platinum Services?

We proved it in court yesterday. We're gunna squash them.
A hearing on what I presume to be a motion for a preliminary injunction is scheduled for January 3rd.
Stay tuned…