Le-Vel file bogus DMCA claim against BehindMLM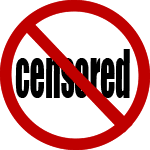 With well over a thousand MLM reviews published to date, for the most part the MLM companies I've reviewed have played fair.
Every now and then we run into a bad apple though, with today's bad apple being Le-Vel.
BehindMLM reviewed Le-Vel over two years ago in December of 2013. I haven't looked into the company since then, but it appears to be doing well.
As we do with all our reviews, a small (150×125) representation of Le-Vel's logo was published with our article.
Not because it needed it, but out of aesthetic tradition. Typically when a publication reviews something, a visual of some sort is used to represent what is being reviewed.
As far as MLM companies go, I'll usually use a small copy of their logo, management profile and snapshot of their product line if available.
I don't claim these images as my own, nor do I seek to directly profit off them. They're included to create a richer experience for BehindMLM's readership – nothing more.
With no prior contact from Le-Vel management or their lawyers, today I received notification of a DMCA complaint filed by attorney Christopher Alan Schmidt.
Schmidt works for Universal Law Group and claims to "represent the legal interests and rights" of Le-Vel. The DMCA complaint accordingly lists a return email address belonging to Le-Vel's compliance department.
In the past I've responded with the handful of DMCA complaints we've received by filing a counter-notification. In the US, use of images with respect to reviews are well-established as protected under the Fair Use doctrine.
Our use of Le-Vel's logo is non-commercial. BehindMLM is a blog that offers readers free information and nothing more.
The use of Le-Vel's logo is "transformative" in that we shrink down to fit a 525 pixel width text column. The logo itself is not central to the review, nor is it a focal point.
BehindMLM took Le-Vel's logo and transformed it into a simple visual indicator to represent that our Le-Vel review discussed Le-Vel, as we do with all our published reviews (1500+ and counting).
Our use of the Le-Vel logo also has no bearing on its value, nor that Le-Vel's ability to use the logo themselves. Nobody in their right mind is going to visit BehindMLM to read an article titled "Le-Vel Review: Lifestyle capsules and patches" and mistake it for the Le-Vel website itself.
That said, I'm not a lawyer. But after consultations with them over the years, it is my understanding that this is the legal advice Le-Vel should have received before filing their complaint.
Testament to this is the fact that, of the handful of DMCA complaints we've received over the years, from memory this is only the second filed by a company. The other two or three were filed by individuals who, as was painfully obvious, failed to consult an attorney prior to filing.
None of that however prevents Le-Vel from filing a DMCA complaint anyway, which is what they've gone ahead and done.
In any event I've decided that, rather than file a counter-claim and get on with it as I usually do, this time I'm going to call out the company misbehaving.
Such is the one-sided nature of a DMCA complaint, that I only have twenty-four hours to make a decision either way (irrespective of time-zones).
Filing a counter-claim requires me to agree to having BehindMLM taken down for ten days, with me having to set up alternative hosting in the interim. It's an annoying process for myself and equally as annoying for our readers.
It's bad enough the amount of legal fights we see take place between MLM companies and MLM companies and their affiliates. Dragging third-party independent publications into the mess needs to be called out.
A quick perusal reveals their DMCA filing against us is entirely selective, with a Google search for Le-Vel's logo returning a wide-array of results.
Framed within the context of Le-Vel as an MLM opportunity, as an affiliate of any MLM company, I'd hold it of significant importance to be able to say my company management conducts itself with the highest level of ethics.
Through their actions today, sadly, Le-Vel management have demonstrated otherwise.
What this likely means for you as an affiliate is, should you ever find yourself in disagreement with Le-Vel management, expect the worst.
BehindMLM is an independent publication that has nothing to do with Le-Vel, and here we are receiving a bogus DMCA complaint on a review we published over two years ago.
You as a Le-Vel affiliate signed an affiliate agreement with them, so don't expect any leeway or understanding should any issues arise.
In summary, Le-Vel's lack of communication prior to their DMCA complaint filing is, in my opinion, a reflection of poor management. This more than likely extends throughout Le-Vel's business operations (particularly with respect to their affiliates), and should be taken into consideration accordingly.