IX Inversors & DIA reboot collapse amid regulatory crackdown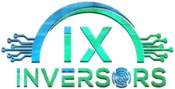 Alexander Hernandez has announced IX Inversor's collapse, claiming the company has gone into liquidation.
The announcement was made earlier this week on Monday, on an official corporate webinar.
Hernandez abandoning IX Inversors preceded confirmation of an ongoing regulatory investigation by Ecuador's Superintendencia de Bancos.
Ecuador's top financial regulator previously issued an IX Inversors securities fraud warning back in January.
In an update issued on March 30th, the Superintendencia de Bancos announced the day prior it had forwarded its findings to the Financial and Economic Analysis Unit (UAFE).
The UAFE is a criminal division that investigates money laundering and financial crimes. This is an escalation of the investigation into IX Inversors and Hernandez.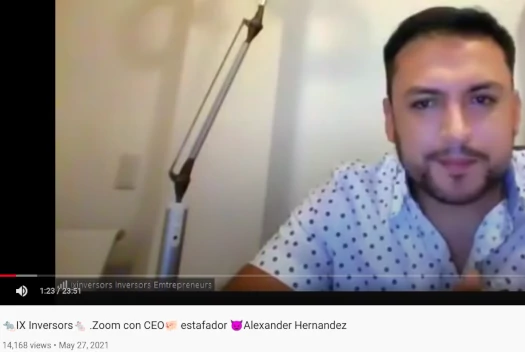 Rather than just be honest about Ecuadorian authorities investigating him for financial crimes, Hernandez framed IX Inversors collapse as a liquidation. This also applies to IX Inversor's short-lived reboot, DIA.
Unfortunately it has not been possible to achieve what was expected. The decision that has been made is that this project will go into liquidation. It's going into liquidation.

An analysis of balances will be carried out and a refund will be made to all the people who have not recovered their capital.
The promise of refunds is a common exit-scam tactic by collapsed Ponzi schemes. It is mathematically impossible.
Specific reasons for the liquidation cited by Hernandez included "disloyalty and software problems."
Ecuadorian media report there are thousands of IX Inversors victims, some of whom liquidated property and cars to participate in the Ponzi scheme.
As reviewed here on BehindMLM last December, IX Inversors was a simple Ponzi scheme pitching a 300% ROI.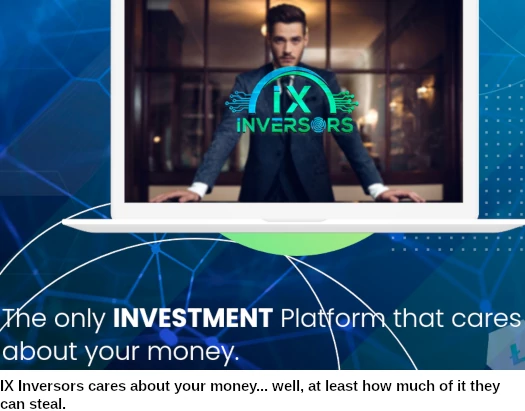 Despite only existing as of mid 2021, founder and CEO Alexander Hernandez maintains his Ponzi scheme has been around "for 3 years" and has "approximately 450,000" investors.
Pending the outcome of investigations by Ecuadorian authorities, total IX Inversor losses are unknown.
Rumors are circulating of Hernandez having fled Ecuador. These claims remain unverified.