iWowwe shut down, sold off to Acesse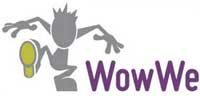 Late last year Bill Starkey sold off iWowWe's video conferencing platform to Acesse.
iWowwe appears to have been in trouble dating as far back as early 2015, with reports of "broken promises" from "bad leadership" and affiliates not being paid.
Starkey was obviously unable to turn the company around, selling it off to Acesse in September, 2015.
Acesse renamed the iWowwe platform to "VideoMeet" and continued to market it under Acesse Marketing.
In an email sent out to iWowwe affiliates in mid June, the company advised it was shutting iWowwe down for good.
VideoMeet has been extensively updated and the new release version is now includes a new service called MyMeeting.

This letter is to inform you that effective June 30, 2016 we will be effectively shutting down iWowwe.

If you currently have service with iWowwe and would like to continue using the service, you are welcome to transfer your service agreement to VideoMeet.
VideoMeet costs between $100 to $300 and then $10 to $100 on a monthly subscription. A former iWowwe affiliate describes Acesse' VideoMeet pricing as "outrageous".
At the time of publication Acesse don't appear to shut iWowwe completely down, with the iWowwe website and social media profiles still online (albeit abandoned).
According to the email, former iWowwe affiliates who continue on with Access Marketing under a compensation plan that pays
up to 30% Level 1 Commission and Bonuses – Plus, up to 8 Levels of Team Sales Bonuses, including Leadership Bonus, Director Bonus, Infinity Bonus and Royalty Bonus. Plus, Annual Profit Sharing.
Full details of the Acesse Marketing compensation plan are not provided in the email, nor are they available on the Acesse website.
BehindMLM reviewed Acesse in March of 2015 and uncovered a suspicious sounding investment scheme.
Referred to as "Adview", Acesse were soliciting investments of up to $5000 on the promise of a $9 daily ROI.
Acesse management initially denied they were running a Ponzi scheme, but ultimately failed to clarify whether or not they had scrapped the Adview component of their compensation plan (see dated updates in the Acesse review linked above).
As to the future of iWowwe's platform as VideoMeet, here's how Acesse currently describe the platform:
Video Conferencing, Video Broadcast, Video Email, all in one simple, easy to use platform.
The problem as I see it is that what they're describing above is pretty much YouTube. And that's free (ditto most alternatives).
Paid video (email or otherwise) is a thing of the past given what's available today free of charge, as evidenced by iWowwe's collapse. Certainly I don't think iWowe's platform will do anything for Acesse's bottom line.

If Acesse is still covertly running their Adview Ponzi scheme though, maybe it's not supposed to.