iPro Network trial delayed a sixth time, scheduled for 2022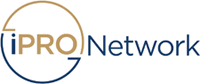 The SEC v. iPro Network trial was rescheduled for a fifth time back in March. A the time a November 9th trial date was set.
A new filing from the SEC has resulted in a sixth delay, pushing the trial back to 2022.
In requesting the sixth trial delay, reasons cited by the SEC include:
COVID-19 complications impacting witness preparation;
pending decisions on filed motions for summary judgment; and
various minor scheduling issues pertaining to both parties' attorneys.
Taking all of these concerns into consideration, on September 14th the SEC requested a new March 23rd, 2022 trial date.
On September 15th the court granted the request, rescheduling the November trial.
With respect to the summary judgment filings, the SEC filed a motion for partial summary judgment on July 19th.

Defendant Daniel Pacheco (right), filed his own motion for summary judgment later that same day.
A hearing on the motions was held on September 9th, resulting the court taking the matter under submission.
A decision on both summary judgment motions remains pending.
Update 23rd January 2022 – The iPro Network trial has been delayed for a seventh time.
On January 19th Judge Fitzgerald rescheduled the March trial date for August 9th, 2022.
Stated reasons for the seventh delay include outstanding summary judgment decisions, COVID-19 witness complications and scheduled attorney parental leave.
Update 23rd April 2022 – Both the SEC's and Pacheco's motions for summary judgment have been denied.
Pending potential settlement between the parties, the case proceeds toward the August 2022 trial date.