Intense Live Ponzi scammers arrested in Argentina

Following raids and asset seizures, Argentinian authorities have arrested ten individuals connected to Intense Live.
On May 18th Valle Calchaqui reported on the seizure of two vehicles, purportedly offered up as collateral to join Intense Live.
The complainants had delivered the vehicles a month ago as a form of payment for the "investment package" to the representatives of the company Intense Live.

The concern of the victims arose when they began to demand answers from the representatives of Intense Live, but no one showed their faces or did not respond.
The vehicles have since been returned to their owners.
From what I've been able to piece together, a federal investigation into Intense Live was initiated sometime earlier this year.
In late March the company's Argentinian offices were raided by the Antifraud division of the Federal Police.
In addition to the raids, eight individuals involved in Intense Live were arrested. Cell phones and computers were also seized as evidence.
The federal investigation has continued since March. Last week two more arrests were made.
BehindMLM reviewed Intense Live last July. We saw through the schemes rideshare ruse and identified Intense Live as a Ponzi scheme.
The fraudulent investment opportunity is fronted by founder and CEO Max Bispo.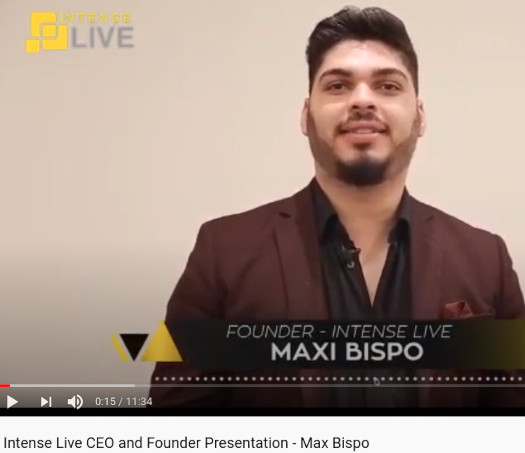 Bispo did have a social media presence last July but has since nuked his accounts.
Whether Bispo is one of the arrested in Argentina is unclear.
The last video on Intense Live's official YouTube channel showcases a "mega intense live meeting", held in Argentina back in March.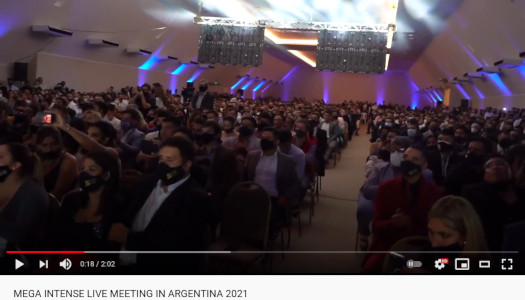 Bispo doesn't appear to have attended the event. It appears to have instead been run by Armin Velazquez: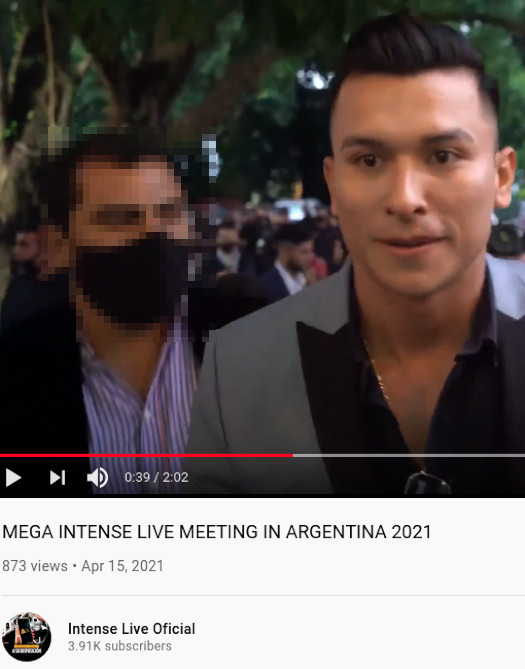 Velazquez appears to be a serial scammer. In 2017 he was promoting "Seven Opportunity" as an "International Leader".
Seven Opportunity was a Ponzi scheme advertising 1% a day.
At the time of publication Intense Live's website is still up.
Alexa pegs Argentina as the largest traffic source at 82%. The Domican Republic trails second at 10%.