Injunction granted in Tori Belle non-compete class-action

Back in May Class Plaintiff Suhanna Jens filed a class-action against Tori Belle in Washington.
The case hasn't gone well for Tori Belle, with both default judgment and an injunction granted against them recently.
Plaintiff Jens' proposed class-action was filed on May 5th in the Superior Court of Washington, King County.
Jens' lawsuit alleges Tori Belle's affiliate agreement violates Washington's noncompetition law.
On approximately November 27, 2021, Defendant required Plaintiff to sign a non-competition covenant.

Defendant also required Class Members to sign non-competition covenants.

At all times relevant to this Complaint, Plaintiff and the Class Members earned less than $250,000 annually from Defendant.

As a result of Defendant's actions and omissions, Plaintiff and the Class have been damaged in amounts to be proven at trial.
Pretty straightforward.
Attached as an exhibit to a declaration, the affiliate agreement Tori Belle compliance sent Jens contains the following clauses:
The undersigned Affiliate, understands and agrees to the following:

I will remain with the company, in good standing, for a period of 12 months
I will not take part in any other company that is MLM, direct sales or an affiliate relationship for a period of 12 months from the time of assignment of a DTC Affiliate(s)
I will not sell product for, recruit for or in any other way be involved with any other company that sells eyelashes or other cosmetics through social or direct selling (MLM) for a period of 12 months after leaving Tori Belle Cosmetics
breach of this agreement will result in forfeiture and repayment of all monies and bonuses earned from the DTC Affiliates assigned to my team in the prior 12 months
"DTC" stands for "Direct to Corporate". DTC Affiliates are Tori Belle affiliates who don't have an upline (signed up without a sponsor, went inactive, or chose their upline from a "corporate approved list of Affiliate").
Jens sought to represent Tori Belle affiliates who earn less than $250,000 annually, and also signed a non-competition covenant after January 2020.
Jens was terminated from Tori Belle in March 2022. She is currently promoting Modere and claims she's "increasingly worried" Tori Belle will sue her.
Because of this fear, in an effort to remain "under Hunter's radar", and to avoid becoming a target of a lawsuit, (Jens) has invested less in Modere product and marketing and has maintained a less-visible presence on social media.

This has resulted in lost business and marketing opportunities, meaning that Plaintiff could earn at least two to three times what she earns today if she was free to build her Modere marketing business without the fear of litigation or interference from Hunter and (Tori Belle).

The ongoing stress and worry that Hunter and the Defendant might serve Plaintiff with a lawsuit at any minute has manifested in physical symptoms.

Her physician has prescribed antidepressants that she now takes daily, specifically for the stress that this situation continues to cause.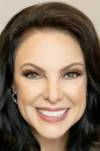 Jens cites examples on FaceBook of CEO Laura Hunter (right) discussing lawsuits, filed against other former Tori Belle affiliates who went on to join other MLM companies.
On the same day Jens' lawsuit was filed, the court clerk set a tentative trial date for May 8th, 2023.
Tori Belle failed to respond to Jens' lawsuit, prompting the court to record an Order of Default.
On July 19th Tori Belle filed a motion requesting the order be vacated. CEO Laura Hunter claimed the company
did not receive a copy of the summons in this case.

Because Tori Belle did not receive a copy of the summons, it was not on notice that the time in which it had to respond had commenced.
Tori Belle also argued it had "strong defenses" against Plaintiff Jen's claims.
On July 19th the court denied Tori Belle's motion, upholding the Order of Default.
The court found
Defendant Tori Belle was negligent in failing to respond to the Complaint.

Defendant's negligence was inexcusable.

Defendant dot not have a meritorious defense.
The court further awarded Jens $10,000 in legal costs.
On September 6th Plaintiff Jens filed a motion requesting an injunction be granted against Tori Belle.
The injunction sought to invalidate Tori Belle's non-competition covenants in their affiliate agreements.
Except where such restrictions are prohibited, Affiliate may not sell products of other companies that sell false eyelash products, including but not limited to magnetic eyeliner, magnetic mascara, false lashes, or any product that the Company (or any of its affiliate entites) considers it original invention.

Affiliates found to be selling for other companies that sell these competitive items will be suspended and/or terminated.
This was on top of the 12 month non-compete previously referenced.
Tori Belle didn't contest the motion. And so on September 23rd the court granted Jens' requested preliminary injunction.
Plaintiff has clear legal and equitable rights to protect her legitimate interests.

Plaintiff is likely to prevail on her claims for an alleged violation of RCW 49.62.030.

Plaintiff has a reasonable and well-grounded belief that Defendant intends to violate her rights by seeking to enforce the aforementioned illegal non-competition covenants.

Plaintiff has demonstrated that she will continue to suffer actual and substantial injury to her interests if Defendant Is allowed to interfere with her rights.
On September 23rd the court converted the previous legal costs judgment to a total judgment of $10,000.
Being a state level filed lawsuit I don't have access to the case docket. Unless I'm missing something though, it seems the class-action is off the table but Jens won the case.
Tori Belle can't enforce the non-compete clauses of its affiliate agreements in Washington. And Jens was awarded $10,000.
Can't say I agree with Jens' very specific "I would be earning two to three times more if it wasn't for Tori Belle" claim, but in general I think non-competes should be illegal.
The only exception to this rule is if confidential information is used at another company, which typically only comes into play with executives leaving.
Tori Belle is currently in the midst of bankruptcy proceedings, initiated by parent company LashLiner back in August.
Two other class-actions have also been filed against Tori Belle, pertaining to ongoing monthly membership fees. Both cases were filed in Washington in August 2022 (Plaintiffs Theresa Johnson and Steven McKnight and Plaintiff Leslie Shon Weathers).
Update 1st October 2022 – Tori Belle management has been in touch to advise the class-action didn't proceed as a class-action because Plaintiff Jens wasn't bound by the terms of Tori Belle's non-competition covenants.
Update 14th January 2023 – Turns out a class was eventually approved in Jens' case, restricted to Washington state distributors who signed up after January 1st, 2020.
As per a January 3rd order, this class is entitled to $5000 each in damages.