IM Mastery Academy securities fraud warning from Colombia

IM Mastery Academy has received a securities fraud warning from the Financial Superintendence of Colombia.
The SFC cites IM Mastery Academy as "Delta-Mastery IM Academy".
As per the SFC's December 16th warning;
The offer of products and services that are typical of the stock market of any firm or platform hosted abroad to residents in the country must have the proper authorization from this control body.

IM Mastery Academy (does) NOT currently have any authorization to promote their financial products and/or services to residents in the country directly or indirectly and through any means, in particular, those of the stock market.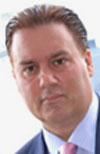 IM Mastery Academy is a reboot of iMarketsLive. Both companies are run by founder Chris Terry.
Terry (right) rebranded iMarketsLive following a CFTC regulatory investigation in 2018.
The CFTC's investigation resulted in an enforcement action, which saw iMarketsLive fined $150,000 for running an illegal business.
IM Mastery Academy markets an "algorithm bot" that generates passive forex returns.
The MLM opportunity is pitched as a daily and weekly income replacement.
Despite the US making up the largest percentage of visitors to its website (34% as per Alexa), IM Mastery Academy is neither registered with the SEC or CFTC.
Colombia is the second South American nation to take action against IM Mastery Academy. Peru declared the business illegal in December 2020.