GTI-Net Ponzi pyramid warning issued in Belgium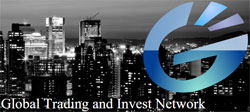 GTI-Net launched in late 2015/early 2016 and had all but collapsed.
In June 2017 however the company was brought back from life support by a flurry of activity in Belgium.
Alexa today estimate that Belgium is the largest source of traffic to the GTI-Net website (73%).
This has caught the attention of Belgium's Financial Services and Markets Authority (FSMA), who on November 14th issued an investor warning against the company.
BehindMLM reviewed GTI-Net in February, 2016 and concluded it was a combination of unregistered securities and pyramid recruitment.
At best you're looking at a Ponzi scheme that, through loopholes and a whole lot of *wink wink, nudge nudge* is just recycling newly invested funds to pay off existing investors.

At worse you're looking at a house of cards, operating in a virtually unregulated environment, with a few bad trades all that's needed to trigger a collapse.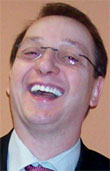 GTI-Net's owner, Jhony Depresseux (rught), responded to our review by claiming it was "lies or (a) bad interpretation of reality".
When pressed on why Depresseux had incorporated itself in Cyprus, well-known as a safe haven for European scams, Depresseux spat the dummy and left the conversation.
With Belgians now no doubt making up the majority of GTI-Net investors, the FSMA warns that
GTI Net is not authorized to provide banking and/or investment services in or from Belgium.
What this means is GTI-Net are illegally offering unregistered securities in Belgium.
The FSMA therefore strongly advises against responding to any offer of financial services made by GTI Net and against transferring money to any account number it might mention.

The FSMA also reminds the public that in the vast majority of cases, persons who invest in firms that do not hold the requisite authorization never recover the sums invested.

These are cases of investment fraud.

Moreover, the system this company offers clearly resembles that of a pyramid scheme or, at the very least, a Ponzi fraud.
I suppose the FSMA have also published "lies or (a) bad interpretation of reality" too, hey Depresseux?