Richard Maike's attorney walks out 111 days before Infinity2Global trial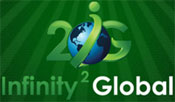 Following a series of delays, Richard Maike's Infinity2Global criminal trial has been scheduled for July 22nd.
Now that date is in jeopardy, following news Maike's attorney has quit.
On April 2nd Maike's attorney, Brian Butler, filed a motion to withdraw.
The cited reason for Butler's withdrawal was his attorney-client relationship with Maike had 'deteriorated and is not conducive to continued or
effective representation.'
Butler has been representing Maike since October 2017.
In their response to Butler's withdrawal motion, the DOJ noted
Maike has retained four different law firms in succession, generally with several attorneys at each firm representing him, since the beginning of the FBI's investigation in early 2015.

In general, these attorneys, including Mr. Maike's current counsel, have been highly qualified criminal defense attorneys who were, as previously noted, retained by Mr. Maike himself.
A hearing on the motion was held on April 11th.
At the hearing Butler and Maike "considered the possibility of continuing their attorney–client relationship", but ultimately decided to part ways.
The court granted Butler's motion to withdraw on April 15th. Maike has been given thirty days to retain new counsel 'or file a status report requesting a specified period of additional time to find counsel.'
That gives us a May 15th deadline. As at the time of publication Maike hasn't informed the court he's retained new counsel.
As I understand it the July trial date now hinges on Maike timely finding new counsel. I'd be lying if I said I expect that to happen.
Maike is facing trial on charges related to Infinity2Global fraud and tax evasion.
Stay tuned for what is probably going to amount to another trial delay at some point.