GiveOpp announces launch date and CEO Mark Cosby
The GiveOpp website itself is still in members only lockdown mode but over the last few weeks several people involved in the company have been publishing press releases.
The two major points from the press releases are the announcement of GiveOpp's launch date, July 4th 2010 and the name of the CEO behind the company, Mark Cosby.
The 4th of July is Independence Day in America and no doubt this date has been hand picked for maximum marketing exposure.
If you're launching an MLM company that's being heavily marketed as a business that will help others achieve independence, what better day to launch it then independence day itself.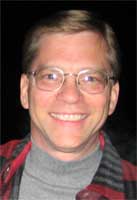 Mark Cosby, CEO of GiveOpp is ex-Liberty League. This in itself isn't all that surprising given Shannon and John Lavenia's prior heavy involvement in Liberty League themselves.
An email address (freedomboundinc@aol.com) was publicly listed for a Mark Cosby on a database over at 'True Prosperity Now'.
True Prosperity Now is co-incidentally an old landing page for John Lavenia.
The  email address freedomboundinc@aol.com is linked to two blogs, 'The Secret to the Law of Attraction' and 'Success Express', both run by a Mark and Pat Crosby. These blogs appear to have been setup during Liberty League's hey day but have both since been long abandoned.
Of course I could have the wrong Mark Crosby but given the business relationship with the Liberty League and the Lavenia's (who are actively promoting GiveOpp), I'm pretty sure it's the same Mark Crosby heading up GiveOpp.
Although nothing concrete about how GiveOpp plans to turn charitable ventures into a business opportunity for it's associates has yet to leak into the wild, the press releases put out by Shannon Lavenia does give a bit more about GiveOpp away.
GiveOpp will initiate, implement and complete sustainability projects around the world.

Through their partnerships with non-profit and research organizations, including The Hunger Project, Rooms for Joy, Trees for Life and Permaculture, GiveOpp members will be able to use their resources to create a real difference in the lives of thousands of individuals.

Projects will include the implementation of sustainable farms, institution of clean water utilities, assistance for the terminally ill and disabled, distribution of food and resources, resources and education for children in need, environmental aid and more.
Interestingly Mark Crosby is currently listed as the President/Director of Operations over at Room For Joy, one of the charities listed in the press release who are in partnership with GiveOpp.
I'm not quite sure what the partnerships with the non-profit organisations listed entails but it almost sounds as if the actual work is being outsourced.
This of course means GiveOpp members are able to work from home but I am curious to learn what then differentiates GiveOpp from then being just another fundraising venture.
And what's more how they plan to make a profit out of working with a whole bunch of not-for-profit organisations.
Unfortunately the GiveOpp launch date of July 4th is still a ways off. I guess we'll have to wait and see what more information is made public before then.
Hopefully some details about the actual business side of GiveOpp emerge soon enough.