Forsage securities fraud cease and desist issued in Montana

Forsage has been issued a securities fraud cease and desist from Montana's Commissioner of Securities and Insurance.
As per the CSI's cease and desist notice;
Forsage does not try to hide the fact they are a pyramid scheme.

There is no product sold other than positions on the pyramid, and the only way to make money is to recruit more people into the pyramid.
Under the Montana Securities Act, pyramid schemes are deemed investment contracts and are regulated as securities.
Interestingly, Montana's CSI claims 'Forsage is based in the Philippines and headed by Lado Okhotnikov.'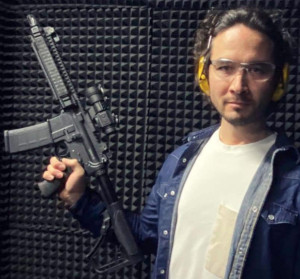 In BehindMLM's own Forsage review, we too identified Okhotnikov (right) as owner of the scheme.
Based on Okhotnikov's social media posting however, we'd placed him in Moscow, Russia.
The Philippine SEC issued a Forsage fraud warning back in July 2020.
The SEC named local promoter Christopher Doroliat in their report, but as far as I know that's Forsage's only connection to the Philippines.
Whether the Montana CSI has evidence of Okhotnikov operating from the Philippines is unclear.
Forsage has not filed with the U.S. Securities and Exchange Commission, CSI, or the Montana Secretary of State Office.

Forsage appears to be a scam. Our agency is asking Montanans to stay away and urge their friends and family to do the same.
Promoters of Forsage in Montana face fines of up to $20,000 per violation and having to fund restitution to victims.
Since launching early last year, Forsage has collapsed and been rebooted multiple times.
By September 2020 Forsage had gone into decline.
This prompted Lado to launch Fortron, the same smart-contract scheme recycled with TRON.
Earlier this month BehindMLM reviewed Forsage XGold, the latest iteration of the Forsage smart-contract scam.
In the conclusion of our review I detailed Okhotnikov's plans to launch a fifth iteration on Binance Smart Chain.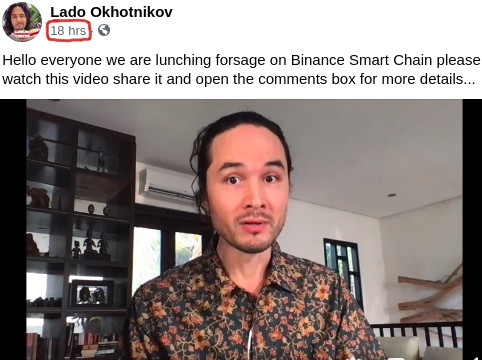 Presumably Montana's cease and desist applies to all iterations of Forsage.
Also considering there's no material difference between securities regulation in Montana and at the federal level, by extension Forsage is confirmed illegal across the US.
Update 5th August 2022 – The SEC has filed securities fraud charges against Vladimir "Lado" Okhotnikov. Ten additional Forsage insiders and US promoters have also been sued.
The SEC alleges Forage and its various together formed a $300 million dollar Ponzi scheme.