Family First Life settles Campbell robocall fraud lawsuit

Family First Life has settled one of the robocall fraud lawsuits filed against it in Texas.
On April 18th, FFL, founder Shawn Meaike and parent company Integrity Marketing Group informed the court;
Defendants Integrity Marketing Group, LLC, Family First Life, LLC, and Shawn Meaike … hereby notify the Court that Plaintiff Don Campbell and Defendants have settled all claims between them in this matter and are in the process of completing the final closing documents.

The parties anticipate filing the dismissal within 30 days.
On May 3rd Plaintiff Don Campbell filed a Notice of Voluntary Dismissal. Details of the reached settlement remain confidential.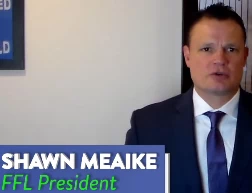 Campbell's lawsuit was filed in September 2022.
In the lawsuit Campbell accused Family First Life of contacting him three times via SMS, in violation of the FCC's Telephone Consumer's Protection Act and the FTC's Telemarketing Sales Rule.
Campbell sought $4500 for the violations and additional damaged related to privacy violations.
In late 2021 Family First Life was sued over similar robofraud allegations in Florida.
That lawsuit is still playing out, having been referred to mediation last May.
In August 2022 Family First Life was again sued for robocall fraud in Michigan.
Yet another lawsuit, filed in June 2022, accuses Family First Life of selling dud leads. That proposed class-action is also still playing out.