EPX Body Review: Weight loss product with true retail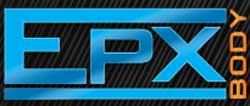 Weight loss niche companies have been a staple on the MLM scene for as long as I can remember. Offering up a Irvingia Gabonensis based weight loss product and several other health orientated supplements, EPX Body seeks to establish itself in the weight loss MLM arena.
Read on for a full review of the EPX Body MLM opportunity.
The Company
There is no information on the EPX Body website as to who owns or runs the company.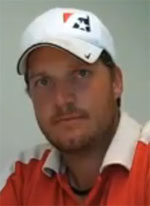 The domain 'epxbody.com' however is registered to a Dan Putnam (photo right) who lists a Utah address in the US.
Putnam is the co-founder and President of existing MLM company Xooma Worldwide. Xooma Worldwide was launched in 2005 and appear to still be in business today.
Xooma sells health related products and appears to be the inspiration behind EPX Body's weight-loss orientated product line.
It is unclear why Putnam chose to launch EPX Body as an entirely new company rather than integrate it into Xooma Worldwide. It is also unclear as to why none of this information is presented to potential members or customers of EPX Body on the company website.
Sharing a same founder, there is obviously a strong connection between Xooma and EPX Body.
The EPX Body Product Line
EPX Body have four products in total –
EPX Burn ($39.95 a month)
EPX Cardio ($39.95 a month)
EPX Detox ($39.95 for a pack of 4)
EPX Enhance ($39.95 for 8 capsules)
Epx Burn is a
blend of all-natural weight-loss ingredients are proven to produce a powerful thermogenic fat-burning effect, suppress appetite, boost metabolism, increase energy, and detoxify the body.
EPX Body list the main ingredient of EPX Burn as 'Irvingia Gabonensis'. The National Center for Biotechnology Information did a study on Irvingia Gabonesis (a mango-sized nut from an African tree) in 2005 and wrote:
Dietary fibres are frequently used for the treatment of obesity.

The aim of this study was to evaluate the efficacy of Irvingia gabonensis seeds in the management of obesity. This was carried out as a double blind randomised study involving 40 subjects (mean age 42.4 years).

Twenty-eight subjects received Irvingia gabonensis (IG) (1.05 g three time a day for one month) while 12 were on placebo (P) and the same schedule.

During the one-month study period all subjects were on a normocaloric diet evaluated every week by a dietetic record book. At the end, the mean body weight of the IG group was decreased by 5.26 ± 2.37% (p < 0.0001) and that of the placebo group by 1.32 ± 0.41% (p < 0.02).

The difference observed between the IG and the placebo groups was significant (p < 0.01).

The obese patients under Irvingia gabonensis treatment also had a significant decrease of total cholesterol, LDL-cholesterol, triglycerides, and an increase of HDL-cholesterol.

On the other hand, the placebo group did not manifest any changes in blood lipid components.

Irvingia gabonensis seed may find application in weight lose.
EPX Cardio the company claims 'helps reduce stress on the heart, regulate blood pressure, improve circulation, and reduce plaque in blood vessels', while EPX Detox is a herbal tea and EPX Enhance is a sexual supplement for men and women.
The EPX Body Compensation Plan
EPX Body offer members participation in a matrix/unilevel hybrid compensation plan.
Retail Commissions
EPX Body offer all members a 50% commission on all purchases retail customers they refer to the company make.
Fast Start Bonus
EPX Body offer a 50% Fast Start Bonus on the initial order of a new EPX Body member recruited (minimum order amount $40).
Matrix Commissions
EPX Body use a 4×5 matrix to pay out team commissions. A 4×5 matrix starts off with you at the top and branches out into 4 separate legs, forming your level 1. These four legs themselves then branch out into four more legs and thus form your level 2.
A 4×5 matrix has 1,364 member position to fill and EPX Body pay out a percentage commission based on the personal product order of members you have in your matrix.
Level 1 (4 positions) – 2.5%
Level 2 (16 positions) – 2.5%
Level 3 (64 positions) – 5%
Level 4 (256 positions) – 5%
Level 5 (1024 positions) – 20%
Matching Bonus
Using a unilevel structure that places all members you personally recruit directly under you (your level 1), EPX Body pay a matching bonus of 25%.
Once you've recruited four members, the matching bonus is extended down four levels at 12% within your unilevel structure (level 2 are your level 1's recruits and so on and so forth).
Cash Bonuses
As your team sales' group volume (GV) grows, EPX Body pays out a cash bonus once certain milestones are reached.
$1000 in GV = $100
$5000 in GV = $500
$25,000 in GV = $2,500
$50,000 in GV = $5,000
$100,000 in GV = $10,000
$250,000 in GV = $25,000
$500,000 in GV = $50,000
No more than 60% of the total qualifying GV can come from any one unilevel leg and keep in mind that these are once off bonuses and not recurring.
Income Guarantee
Although income guarantees are usually frowned upon legally, EPX Body state that if a new member 'sponsor 5 people within (their) first 30 days and maintain at least 2 active members for 6 months', the company will 'guarantee earnings (of) at least $1000 per month or (they) will refund your money'.
Again I'm not sure what the legalities of this are but nonetheless EPX Body include this guarantee in their compensation plan (note that no income disclosure or disclaimer was provided prior to viewing the plan).
Joining EPX Body
Membership to EPX Body appears to be free with a minimum $40 product purchase (which typically means two products).
Upon purchasing EPX Body products, customers are presented the option of purchasing a preferred customer or becoming a distributor of EPX Body and registering as a member.
The only difference between the two options is participation in the compensation plan with the preferred customer option being a true retail purchase of the company's products.
Conclusion
I'm not entirely sure why EPX Body wasn't launched as part of the Xooma Worldwide brand or whether or not it's supposed to be an offshoot of the company. Nonetheless EPX Body have a strong product line and the company's compensation plan strongly focuses on product sales which is always a good thing.
It is possible to focus on recruiting distributors and whacking them on autoship but there's no real incentive to do so unless they themselves are genuine about growing their own distributor base within the company.
With the low price range of the product inventory stacking is unlikely to occur here, as the commission structure of EPX Body simply doesn't encourage hoarding of product (there's no direct long-term benefit as far as I can see).
The income guarantee is a bit of an elephant in the room as even with the recruitment of five people I'm not sure how $1000 a month is going to happen. Unless there's some serious product purchases going on amongst distributors, you're still going to need a decent amount of customers yourself to crack the $1000 mark the company guarantees (50% of $30-$40 a pop isn't much).
That small niggle aside, if you're keen on Irvingia Gabonensis based weight loss products it might be worth signing on as a customer to try EPX Burn (or any of the other products) out. If you're happy with the purchase and  think you've got a shot at marketing EPX Body's products to a greater audience, good luck!