Engofor under investigation by AFM, suspends withdrawals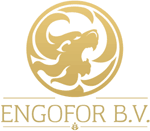 Engofor began life as Cryptocoins Invest back in June last year.
Citing an attack by "hackers", CryptoCoins Invest collapsed and was relaunched as Engofor in December.
On February 16th Engofor suspended affiliate withdrawals. Now it has been revealed the company is under investigation by the Netherlands Authority for the Financial Markets.
For those unfamiliar with the company, Engofor solicit investment of $10 or more on the promise of daily and monthly ROIs.
The only verifiable source of revenue entering Engofor is affiliate investment, making it a Ponzi scheme.
As per their website, the Dutch Authority for the Financial Markets (AFM) regulate the Netherlands savings, investment, insurance and loans financial sectors.
To date the exact nature and scope of the AFM's investigation into Engofor has not been disclosed.
What we do know, if Engofor are to be believed, is that their bank account has been frozen.
Likely tied to the AFM's investigation, Engofor claim the freeze is temporary and a result of the bank being 'not familiar with our business model'.
Why Engofor would assume the AFM and banks aren't adept at detecting Ponzi fraud is a mystery.
The latest from Engofor, published a few hours ago on Facebook, suggests the AFM's investigation is ongoing.
We need time to provide the banks and AFM with the requested documents and certificates, as they will need time to process it.

At this moment our highest priority is the pay out of the withdrawal requests. We are doing our utmost best to make this happen as soon as possible, but cannot give you any timeframe on that.
Stay tuned…