SEC moves for alternative service on MCC defendants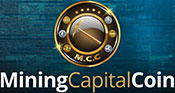 The SEC has filed a motion requesting permission to allow alternative service on the Mining Capital Coin defendants.
As per the SEC's August 26th motion;
Defendants Capuci and Emerson Sousa Pires now reside in Brazil.

Accordingly, soon after the SEC filed this suit, it initiated the procedure for serving the Individual Defendants in Brazil pursuant to the Hague Service Convention. That process is ongoing.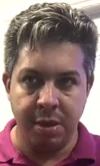 The SEC argues that serving Capuci (right) via the Hague Service Convention, will satisfy service requirements for the Mining Capital Coin company defendants.
These include
MCC International Coin – defunct Massachusetts shell company
CPTLCoin Corp – defunct Massachusetts shell company
Bitchain Exchanges – an unincorporated "alter ego" of Capuci's
At time of publication a decision on the SEC's alternative service motion remains pending.
Update 14th March 2023 – The SEC was granted permission to serve Capuci via alternative service on March 8th.
In addition to the pending Hague Service Convention, this includes email and through Capuci's US attorney.