Eddy Alexandre pleads not guilty to commodities & wire fraud

EminiFX founder Eddy Alexandre's arraignment and pre-trial conference was held on June 16th.
Alexandre pled not guilty to one count of commodities fraud and one count of wire fraud.
The DOJ alleges EminiFX was a $59 million dollar fraudulent investment scheme.
If Alexandre goes to trial and is convicted, he's facing up to thirty years in prison.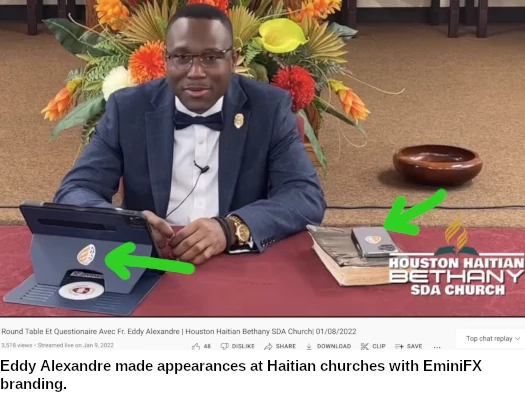 Looking forward, a Status Conference has been scheduled for August 3rd.
In parallel civil proceedings initiated by the CFTC, Alexandre recently consented to a preliminary injunction pursuant to related conduct.
Update 13th February 2023 – Eddy Alexandre has pled guilty to one count of commodities fraud.