Dubai Fun Club Review: Recruit and fly to Dubai

There is no information on the Dubai Fun Club website indicating who owns or runs the business.
The domain 'dubaifunclub.com' was registered on the 14th October 2011 however the domain registration information is set to private.
As always, if a MLM company is not openly upfront about who is running or owns it, think long and hard about joining and/or handing over any money.
The Dubai Fun Club Product Line
Dubai Fun Club has no retailable products or services. Instead members are required to market membership to Dubai Fun Club to prospective members.
Bundled with membership to Dubai Fun Club is access to a "travel discount club" that Dubai Fun Club claims provides members with "up to 50% discount on room rates at 14 top-of-the-line luxury resorts".
No further specific information is provided.
The Dubai Fun Club Compensation Plan
The Dubai Fun Club compensation plan revolves around four 2×3 matrices, Rookie, Passport, Embassy and Travel.
Each board has seven positions starting with one at the top, two under it and four under those two – looking something like this: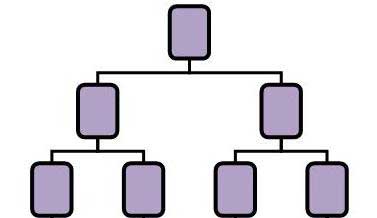 New members are fed in from the bottom and the basic idea is that when the matrix fills up, the person at the top gets paid and the boards split, leaving an empty third level that has to be filled up with new members (or cycling existing members) again.
When these boards fill up, the person at the top gets paid a commission with the amount paid relative to which matrix they are cycling out of:
Rookie = $40
Passport = $150
Embassy = $500
Travel = $4,000
Cycling out of the Travel matrix provides re-entry back into the Rookie board.
When members cycle out of the Travel matrix for the first time, they are also awarded a trip to Dubai. Dubai Fun Club claim they will 'provide your flight ticket, hotel accommodation and some local tours in Dubai'.
No further specific information is provided.
Referral Commissions
Using a unilevel compensation structure (members you recruit are your level 1, members they recruit are your level 2 and so on and so forth), Dubai Fun Club pay out referral commissions each time one of these members cycle out of a matrix.
Dubai Fun Club referral commissions are paid down five levels:
Level 1 – 5%
Level 2 – 4%
Level 3 – 3%
Level 4 – 2%
Level 5 – 1%
Joining Dubai Fun Club
Membership to Dubai Fun Club is $80.
You can join as a free member, but all you get access to is a travel related forum. Free members cannot participate in the income opportunity or compensation plan side of the business.
Conclusion
If we look at where the commission money comes from in Dubai Fun Club it's clear that the only source of revenue is membership fees. In addition the matrices the company uses are reliant on new members signing up so on both levels the compensation plan and Dubai Fun Club opportunity rely on the constant recruitment of new members.
Members of Dubai Fun Club will no doubt profess that the inclusion of the travel booking service means the company is not a pyramid scheme, however no commissions are paid out on the use of these services and they are in all likelihood provided by a third-party that has nothing to do with Dubai Fun Club itself.
Thus we have a wholly member funded compensation plan that relies on constant recruitment and without it, will result in matrices stalling and commissions not being paid out. Or in other words, your bog standard pyramid scheme attached to an irrelevant travel club formula.