Final Filho Status Conference set for June 14th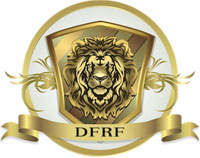 Carrying on from our last set of updates in the Daniel Filho wire fraud case, today a report on the latest Status Conference.
A Status Report filed before the conference on May 9th reveals that discovery in the criminal matter is complete.
As previously discussed with the Court, the United States made the remaining electronic material seized pursuant to the warrants in this matter available for inspection and further offered to provide copies of the material to the defense upon provision by the defense of a computer drive with adequate storage capacity.

Prior to the last status conference, defense counsel requested a copy of that material.

On April 21, 2016, after defense counsel provided a storage device, the government gave a copy of the requested materials—which total approximately 6 terabytes of data—to the defense.

No additional discovery requests are pending.
The preceding Status Conference was held on May 12th, after during which it was ordered:
another Status Report is to be filed on June 7th and
the Final Status Conference in the case will be held on June 14th
Barring an unexpected plea or settlement, it is assumed we'll get a trial date following the June Status Conference.
Stay tuned…
Update 17th June 2016 – On June 13th a "Final Status Report" was filed by both parties. In it, a pretrial conference date was requested.
The scheduled June 14th Final Status Conference was vacated in light of there being no need for it to be held.
On June 16th a pretrial conference was scheduled for June 29th.