Dan Putnam & Jean Ramirez's assets frozen in SEC case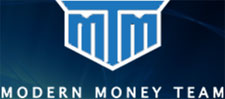 The SEC's fraud case against defendants Dan Putnam and Jean Paul Ramirez was initially filed under seal on May 7th.
The case was unsealed on June 4th, leading to our report on it.
Looking at the case docket, we learn that Putnam's and Ramirez's assets were frozen the same date the SEC filed the case.
The court granted the SEC's ex parte asset freeze on the grounds
that requiring notice to the Defendants and Relief Defendant … would result in immediate and irreparable injury, loss, or damage to investors and to the SEC.
The SEC was concerned the Putnam's and Ramirez's ill-gotten gains might disappear if provided notice, and the court agreed.
The granted freeze order extended to any banks, trust companies, broker-dealers, financial institutions, coin exchanges, digital asset trading platforms and payment processors the defendants held assets in.
Putnam and Ramirez were also directed to provide financial accounting to the SEC within ten days of the May 7th order.
The case docket reflects defendants Dan Putnam, his father Richard Putnam and RD Global filed accounting reports on May 20th.
Unfortunately the filings have not been made public so we don't have details.
On May 18th the court approved a request to partially unfreeze Richard Putnam's assets.
As alleged by the SEC, Daniel Putnam funneled stolen investor funds to his father through R & D Global LLC.
The court found 'there is substantial evidence for the Order Freezing Assets to be maintained as to the investor funds that were received by R & D Global', but also
there is insufficient evidence to establish that the funds Richard T. Putnam received from R & D Global were proceeds to which he did not have a legitimate claim.
This order resulted in $697,300 remaining frozen but two bank accounts held in R & D Global LLC's name being unfrozen.
Additional bank accounts in Richard Putnam's and Pelican Trading LLC's names were also unfrozen.
On May 19th Angel Rodriguez filed a stipulated agreement with the SEC pertaining to his assets.
As per the agreement, two Oh Mai UT LLC bank accounts holding $7624.25 were to be unfrozen.
Oh Mai UT LLC is purportedly tied to Rodriguez interest in a Utah County restaurant.
The stipulated agreement between Rodriguez and the SEC was approved on May 20th.
On May 28th the SEC filed confirmation of a subpoena issued on JC Sutton & Associates and owner Juan Sutton.
JC Sutton & Associates market themselves as Utah based business management consultants.
Looking at JC Sutton & Associates website, they could be behind the programming of Putnam's and Ramirez's scams. Unfortunately specifics of the SEC's subpoena are restricted.
In fact there are an additional ten restricted filings made by the SEC on June 4th.
The last pertains to a summons executed on Jean Paul Ramirez. It's probably a safe bet the previous restricted nine filings are, either all or in part, related to Ramirez too.
Stay tuned for updates as we continue to track the case.
Update 23rd April 2021 – Citing COVID-19, the complexity of discovery that comes with crypto fraud, and involvement of "as many as 50 third-party witnesses", the parties requested entry of an amended scheduling order on April 7th.
The Parties have been diligent in conducting discovery. They have propounded written discovery and have served numerous third-party subpoenas.

Yet the Parties still have significant discovery still to conduct including obtaining additional documents from third parties and completing as many as 15 depositions.
The court granted the requested amendment later the same day.
As per the order, a scheduling order has been set for January 12th, 2022.
Should the case not be resolved via settlement, it's expected a trial will take place later in the year.
Update 13th August 2022 – Dan Putnam's securities fraud case has been pushed back into 2023.