CloudFi domain seized? Ponzi rebooted on new domain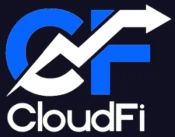 CloudFi appears to have had its website domain seized.
Roughly 24 hours ago, CloudFi's original website domain was disabled through a DNS error: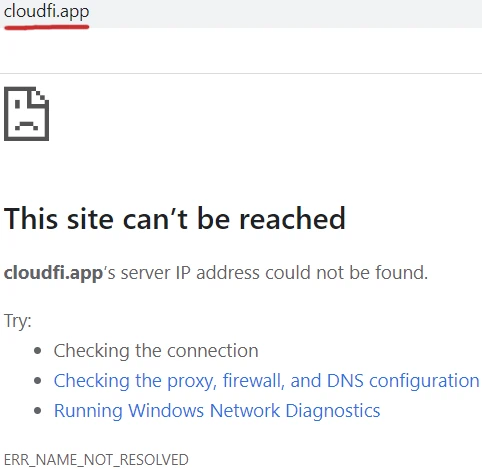 "Cloudfi.app" was registered on January 10th, 2023. The domain registration "last updated" date is January 1st, 0001, suggesting the domain registrar might have seized the domain.
CloudFi's original domain was registered through NameCheap. Google owns the .APP TLD. It's unclear whether Google or NameCheap took action.
It's also possible that NameCheap and/or Google took action at the direction of law enforcement.
Hours after it lost its original website domain, CloudFi announced it was rebooting on "cloudfi.net".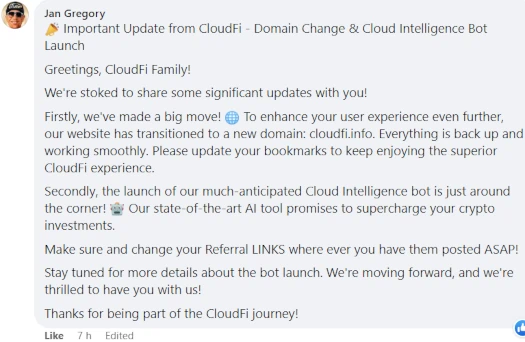 CloudFi's new website domain was hastily registered through CloudFlare on June 29th, 2023. Whether CloudFlare takes similar action against the Ponzi scheme remains to be seen.
CloudFi solicits investment in cryptocurrency on the promise of a 250% passive ROI.
The Ponzi scheme is headed up by CEO Jan Gregory (aka Jan Cerato, Jan Strzepka).
Gregory is believed to be working as a puppet promoter for CloudFi's actual owner(s).
SimilarWeb traffic estimates reveal CloudFi never got off the ground.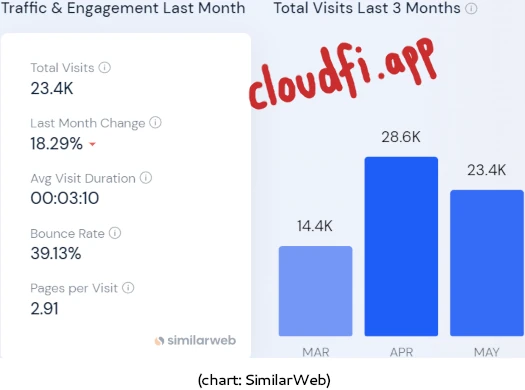 Regardless of how it lost its domain, a Ponzi scheme pitching a 250% ROI with only ~23,000 visits to its website a month is fast tracked to collapse.
CloudFi's collapse would follow Maxpread Technologies and CoinMarketBull – two recently collapsed Ponzi schemes Gregory was also the face of.
In addition to CloudFi, Gregory is also the face of Vortic United and SureX Exchange.
Update 17th August 2023 – CloudFi has abandoned its second .NET domain. The Ponzi scheme has again rebooted on "cloudfi.info".
Update 17th August 2023 #2 – CloudFi has collapsed.