Cloud Token lets investors leave but refuses to pay them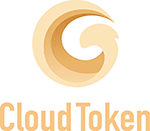 Cloud Token collapsed last October when it stopped paying returns out.
Since then you have the familiar post Ponzi mess of "leaders" stringing along those they convinced to invest, lest they turn on them.
Ronald Ai, Cloud Token's only admin, nuked his public social media profiles on December 1st, 2019. He is currently believed to be in hiding.
The latest chapter in Cloud Token's post collapse mess is a new contract affiliate investors are being urged to sign.
As per the terms of the contract, pushed out yesterday through Cloud Token's app, investors can now leave the company and cash out.
The catch though is Cloud Token will only pay these investors what they originally invested.
Withdrawals on returns generated via CTO reinvestment (the monopoly money side of the business), will not be honored.
Backoffice conversion from reinvested CTO into anything else will also not be honored.
The reason for this is simple. Cloud Token ran out of new investment last October.
They can't dollar for dollar pay out generated CTO's, because most of them are  created them out of thin air. Actual money used to invest in initial CTO packages was exhausted months ago.
And if you converted your CTOs into something else via your Cloud Token backoffice, congratulations; You have numbers on a screen but that money doesn't exist either.
For desperate Cloud Token investors willing to agree to the contract, their CTO balances will be locked for another six months.
In a nutshell, Ronald AI and the gang will return your initial investment. Or you agree to giving them another six months to stall on paying you your imaginary return.
And after six months if they haven't disappeared completely, it'll be some other bullshit excuse (Jarvis 3.0?).
Totally what a legitimate company legitimately registered with securities regulators and legitimately generating returns via trading would do.
Or not. Sorry for your loss.