Bruxis collapses, withdrawals disabled & Russian gluesticks

The Bruxis Ponzi scheme has collapsed.
Affiliate withdrawals have been disabled. Pending withdrawals have been in limbo for four days.
Bruxis is a Russian ponzi scheme launched in late 2020.
As part of BehindMLM's published Bruxis review, we identified it as a Russian Ponzi scheme.
Rather than hire a Boris CEO actor, as is typical of Russian MLM Ponzi schemes,  Bruxis opted for a homophobic "don't be this guy, trade like this guy" marketing campaign.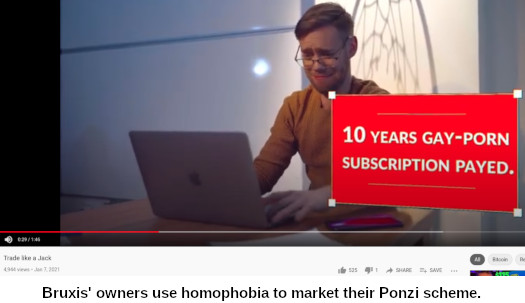 Our review was published in March. Since then Bruxis has picked up an actor to play CEO.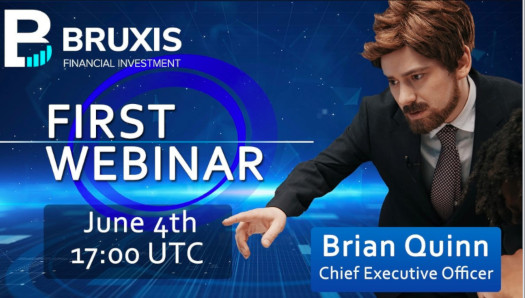 As above, "Brian Quinn" is being played by some guy in what looks like a wig. Beard could be his but the mustache looks off.
This is similar to the get up used by Onward Capital to disguise their Boris CEO.
As per Bruxis' YouTube channel, Brian Quinn was introduced on April 27th, 2021.
Bruxis represents Brian Quinn was "born in Melbourne, Australia". But yeah, that's the usual eastern European accent.
Here's the obligatory rented office tour video.
Bruxis represents its head office is in Sydney, Australia. To further push that narrative, Australian flags are set up in Bruxis' staged office.
I could put forth that putting multiple country flags up in a commercial office is ridiculous.
Or there's the fact that the buildings outside of Bruxis' rented office look nothing like Australia:
But that's not conclusive.
What is conclusive is this glue-stick in one of Bruxis' promo shots: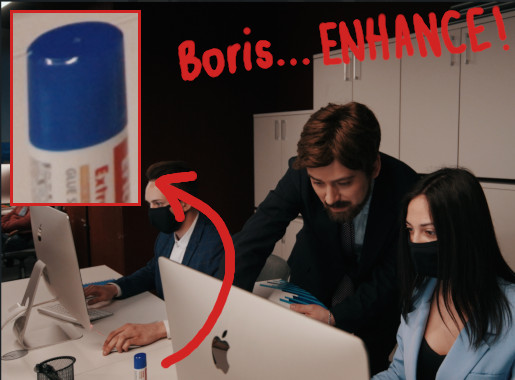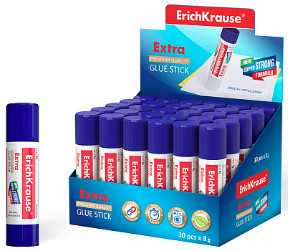 I was able to identify the brand of glue as ErichKrause.
ErichKrause is a Russian stationery company that is "distributed primarily in Russia".
ErichKrause doesn't have any distribution channels in Australia. It's not available there.
So yeah, once again all of Bruxis' marketing videos have been shot somewhere in Russia.
As for investor losses, Alexa website traffic analysis reveals Bruxis' victims are primarily in Egypt, Algeria and Saudi Arabia.
сожалею о вашей утрате.
Update 20th June 2021 – Bruxis has taken its website offline and begun deleting its social media profiles.