BitRobot Ponzi admin Laurent Barthelemy arrested in Brazil

BitRobot admin Laurent Myriam Claude Barthelemy has been arrested in Brazil.
UOL's Portal do Bitcoin reports Barthelemy, a Belgian national, was arrested on April 18th.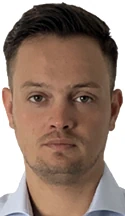 Belgian authorities had applied for an international arrest warrant for Barthelemy (right) through Interpol.
Belgian authorities identified that Laurent Myriam Claude Barthelemy was the creator and leader of the scheme.
Brazilian authorities picked up Barthelemy on April 18th in Fortaleza, the capital of the northeastern Brazilian state of Ceará.
When Barthelemy arrived in Brazil and what he was doing there remains unclear.
Following his arrest, Barthelemy remains in custody. He is expected to be extradited to Belgium following legal proceedings.
BitRobot was a simple 21% a month MLM crypto Ponzi scheme launched in early 2020.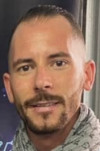 BitRobot collapsed in January 2021. Investors were quick to speculate Arnaud Racine (right) was behind the scam.
Racine's specific involvement in BitRobot remains unclear but, according to BitRobot victims, he was at the very least behind BitRobot's development.
Following BitRobot's collapse, Racine's status remains unclear.
Update 27th April 2023 – Arnaud Racine has been arrested in Belgium.