Joby Weeks appeals to Pres. Trump for COVID-19 release

BitClub Network scammer Joby Weeks has filed another emergency release motion.
Among others, Weeks' motion is addressed to President Trump, Vice President Mike Pence, "All the Supreme Court Justices", William Barr (US AG), and New Jersey Senators Corey Booker and Robert Menendez.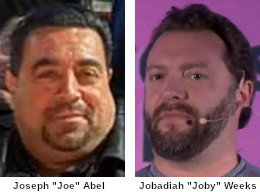 As with the previously denied motion, Weeks demands his release on the grounds of COVID-19.
The lives of the detainees' are imminently endangered with the virus.

We cannot comply with the recommendations of Center of Disease Control.

The Essex County Jail houses two detainees' per cell therefore, there is absolutely no way to engage in social distancing and self-quarantine to comply with CDC recommendations.

Consequently, hand sanitizer is contraband and it is not given to the detainees. Also we have not been provided with gloves or masks, it was only given to the Correction Officers and 99% of the time they do not have neither on.

The common area bathroom does not have a soap dispenser to wash our hands, we also have to share i.e. toilets, sinks, showers, phones, and tablets in the housing units with other individuals.

We are involuntarily waiting to be infected with this deadly virus in the Jail.

The health, food, and safety conditions has been a serious ongoing concern in Essex County Correctional Facility.

Our lives are in danger and we are constantly living in fear, anxiety and depression due to the deadly virus.

The question is not if there will be a COVID-19 outbreak – it is when?
Weeks and his fellow inmates claim prison management are "only worrying about the weekly and monthly operating expenses".
The author of the motion appears to be an inmate but isn't identified. The motion is signed by Weeks and twenty-four other Essex County Jail inmates.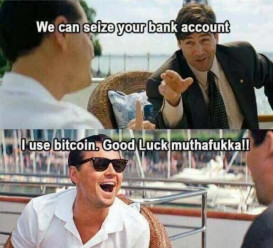 Considering Weeks' history of anti-government rhetoric (DOJ exhibit example on the right), begging the President for release must be killing him inside.
Personally, I'm on the fence about Ponzi scammers rotting in prison during a global pandemic.
Weeks is definitely a flight risk and with Russ Medlin still at large, has the means to disappear and never be seen or heard from again.
I guess sometimes we truly do wind up lying in the beds we make for ourselves.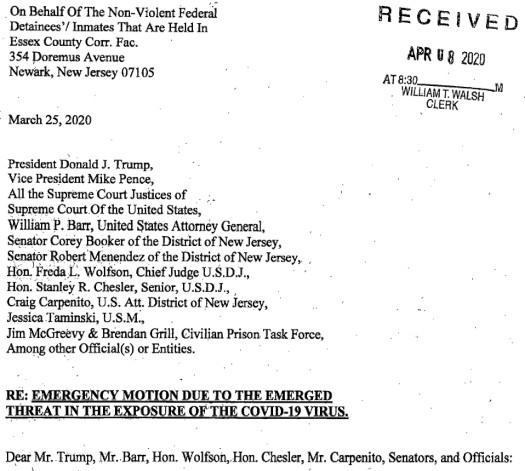 Pending a ruling on Week's emergency motion, stay tuned…
Update 14th April 2020 – Weeks' emergency motion has effectively been denied.
On April 13th the court terminated the motion, on the ground it was "improperly submitted".
The court also noted it had previously denied Week's request for release on the same grounds.