DOJ wants Joby Week's BitClub Network bail revoked

When I checked the BitClub Network case docket today I thought I'd missed something.
There were several references to a bail revocation hearing pertaining to Joby Weeks. But I couldn't recall seeing a motion preempting the scheduled hearings.
Looking at the other filings though, I came across this in a motion from Week's attorneys:
On August 6, 2021, the government filed a motion to revoke Mr. Weeks' bail.

This Court scheduled a bond revocation hearing for Monday, August 16, 2021, at 11:00 a.m.
That motion isn't public so I believe has either been left off the case docket in error or was filed under seal.
Typically when motions are filed under seal though they still show up on the docket.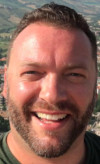 Looking at the case docket, Weeks (right) was granted permission to use devices connected to the internet on August 23rd.
That same order requires him to disclose any and all cryptocurrency holdings.
With respect to the motion to revoke Weeks' bail, the August 16th motion was rescheduled for August 23rd.
The reason for the rescheduling is because after the DOJ filed its bail revocation motion, Weeks fired his attorneys.
On August 12, 2021, Mr. Weeks terminated the legal services of the above referenced counsel of record.

It is Mr. Weeks' request that counsel of record withdraw as his
attorneys in this case.

Mr. Weeks intends to retain new counsel to represent him in this case.
The bail revocation hearing took place on August 23rd and was continued to August 27th.
On August 26th a new attorney filed an appearance for Weeks. That same day Weeks' new attorney filed a motion requesting a continuance of the scheduled August 27th hearing.
In lieu of the scheduled hearing, the court held a scheduling conference on August 27th instead.
That conference saw Week's bail revocation hearing scheduled for September 9th.
I'm expecting we'll have full details of what the DOJ is seeking revocation of Week's bail, and whether or not he's returned to prison on or after September 9th.
Stay tuned…
Update 1st October 2021 – Joby Weeks has dodged returning to prison.
A September 22nd order imposes the following
additional conditions of release will assure that Weeks will not flee or pose a danger to the safety of any other person or the community.

1. Weeks may possess a phone that has call and text capabilities, but no access to or capability to access the internet (i.e., Weeks shall not possess a "smart" phone).

2. Weeks shall not use the internet to communicate with others except

(a) through one or more e-mail addresses specifically disclosed to Pretrial Services and the government;

(b) through the Airbnb app; or (c) as otherwise approved by Pretrial Services.

3.Weeks shall provide 72 hours' advance notice to the government of any visitors to his house, other than family, counsel, and guests who will be staying on other parts of Weeks' property who have booked through Airbnb.

4. Weeks shall provide updated financial statements to the government on a quarterly basis.

5. In addition, Weeks shall provide notice to Pretrial Services and the government of any transaction he makes, directly or indirectly, in any cryptocurrency or similar vehicle, within 72 hours or making such a transaction.

Where practicable, Weeks shall provide advance notice to Pretrial Services of any such transaction.

6. Weeks shall not directly or indirectly promote or otherwise encourage others to invest in any cryptocurrency or other investment vehicle, including those that employ a multi-level marketing strategy.

For purposes of this condition, Weeks shall be deemed to be promoting or otherwise encouraging investment if, among other things, he stands to benefit financially from the investment of a third party, such as through a referral fee.

Nothing in this condition is intended to restrict Weeks from transacting in his own assets.

7. Weeks shall not direct any other person to engage in any restricted activity on his behalf.
Let's see if he sticks to it this time.