BCN's Joby Weeks ditches wife with stage 4 cancer

BitClub Network's Joby Weeks has reportedly bailed on his wife Stephanie Weeks.
The couple have a young child together, and Stephanie was recently diagnosed with stage 4 cancer.
BehindMLM received this news as a tip off. I originally wasn't going to report on it but a GoFundMe set up by Stephanie appears to support the claim.
Apparently got permission to travel.  Took off.  Hasn't been home in three months.  Separated from his wife who has stage 4 cancer, that wonderful little girl and no money.
Weeks applied to have his release conditions modified back in June. The court granted the order on June 16th, allowing Weeks to travel within and outside Colorado "for business and personal reasons".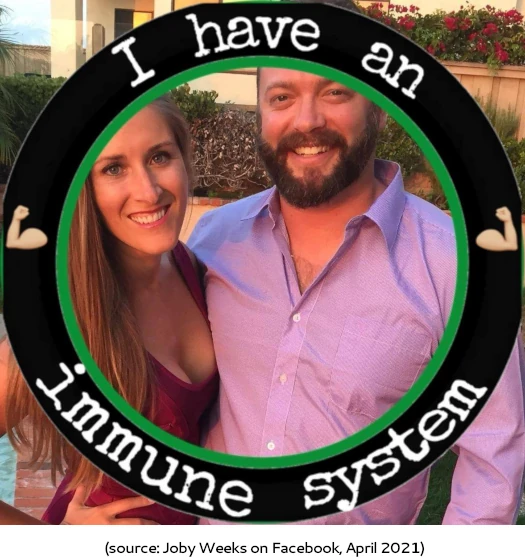 In a GoFundMe set up three days ago, Stephanie Weeks, who appears to have been left to fend for herself, claims she's been told treatment will cost $40,000.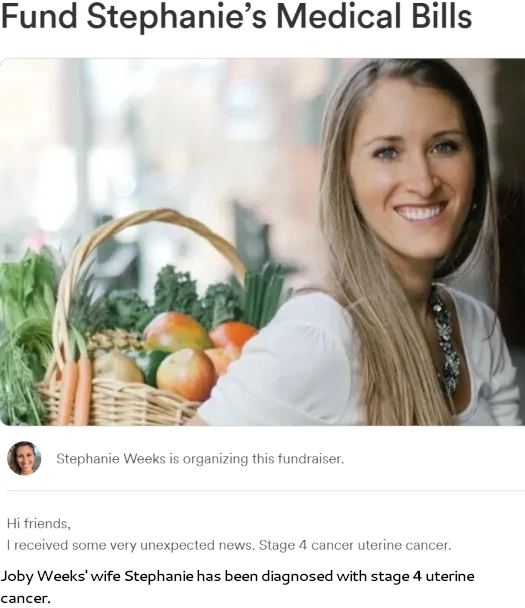 I am told it will be $40,000 and will take 2 months. After that time, we will do more tests and reevaluate.

I do not have insurance. I have to pay for the treatment at the time of service.

This is a huge expense but I have to do it for my health. I want to ahinilate [sic] this mass so I can be here for my daughter. I am asking friends for help.
At time of publication Stephanie's campaign has raised $27,306.
Joby Weeks, who pitches himself as a "spiritual being" with a Christian upbringing, pled guilty to BitClub Network fraud charges in 2020.
Since it was originally scheduled, Weeks sentencing has been continuously delayed. The latest delay has pushed Weeks' sentencing back to March 13th, 2024.
The reason for the ongoing delay remains unclear.