Belizers Review: $10/$25 shares investment scheme

The Belizers website domain ("belizers.com") was registered on the 28th of February 2013, however the domain registration is set to private.
On the Belizer's website, the company claims to be 'anchored in the heart of the beautiful tropical Belize', a known tax haven.
The admin details provided on the Belizers website are as follows:
Skype us, Rempel51 (Gerhard) investnow2 (Pete)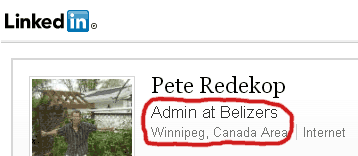 Further research reveals Belizers affiliates naming the owners as "Pete Redekop" and "Gerhard Rempel".
Pete Redekop lists himself as operating out of Winnipeg in Canada on both Facebook and LinkedIn
In his LinkedIn profile, Redekop claims past involvement in GP Global Solutions (CEO and Co-founder) and PKG Global Solutions (CEO and Founder).
Both these companies websites are currently not operational with research indicating that both are pre-cursors to Belizers: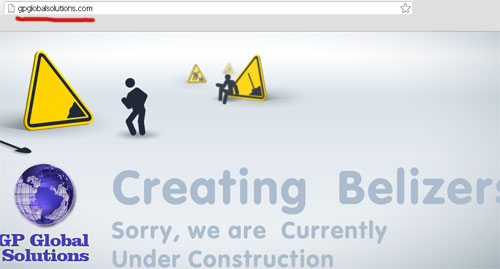 Between February 1991 and October 2011, Redekop claims to have been an affiliate of Watkins Inc, an MLM company operating in the home and personal care niche.
Gerard Rempel (who appears to be based in Belize) doesn't mention Belizers or PKG Global Solutions on his LinkedIn profile but like Redekop also credits himself as a Co-founder and Owner of GP Global Solutions.
Rempel claims GP Global Solutions is
the official distributor of the Aulterra line of US patented alternative health products, neutralizing the harmful effects of EMF/Radiation produced by cell phones and other electronic devices.
Also listed in the page is Rempel's involvement in "The Mobius Loop" a now defunct recruitment scheme (April-Oct 2012) that sold affiliates $10 positions in the compensation plan.
Read on for a full review of the Belizers MLM business opportunity.
The Belizers Product Line
Belizers currently has no retailable products or services, with affiliates only able to directly invest in the company. Belizers refer to these investments as "shares".
The Belizers website also mentions "patented" products:
Our plan is to build new manufacturing facilities, purchase tools and equipment, along with materials, to create jobs for the people in this beautiful tropical paradise.

Project #1 – Consists of a manufacturing facility producing a variety of (Patent Pending) products made entirely from used tires that are wasteful and end up being burned, polluting the air or buried, contaminating the water supply. (Company name to be announced).

A full list, of images of the (Patent Pending) products being manufactured in our facilities and the wholesale and retail prices, will be disclosed in future communications.
However as above, neither the manufacturing plants or the products currently exist.
The Belizers Compensation Plan
The Belizers compensation plan is an investment based model with referral commissions attached and the promise retail commissions in the future.
Investments in Belizers shares are made in $10 and $25 amounts, with each share paying out a 1% ROI over 150 days (150% total ROI).
A referral commission is offered on investments made down three levels of recruitment, paying out 5% on level 1 (direct recruits), 3% on level 2 and 2% on level 3.
A 10% product commission is also mentioned in the Belizers compensation plan material but these products do not exist yet.
Joining Belizers
Affiliate membership to Belizers is free, with affiliates being required to invest in shares if they wish to earn money.
Belizers shares are sold for $10 and $25 each.
Conclusion
Please Note: Belizers is not a HYIP, not a "Money Game" nor is it an investment company of any sort. We are not financial advisors, nor do we deal in securities certificates.
When you see a big warning like this on the front page on an MLM business opportunity:

That's usually a good indication of what they're trying to convince you they aren't, but in reality really are.
Having the warning right under an infographic that informs viewers all they need to do in Belizers is 'sign in, add funds, purchase shares and share Belizers with the world' doesn't help either.
The Belizers FAQ is not any better, offering up more of the same:
What is the first thing that I need to do after creating an account?

Step 1 Click add funds to account in increments of 10.00 or 25.00

Step 2 Click on transfer of funds

Step 3 Select the number of shares you wish to acquire
The front Belizers are using are these manufacturing plants they talk about, which are supposedly going to product "patent pending" products. The problem is neither the plants or products exist yet, with the company already guaranteeing a 150% on investments.
Quite clearly the 150% ROI has to be coming from elsewhere.
The first hint is in the Belizers' refund policy,
Am I able to receive a refund? No, all sales are final.
And the second in this line from their compensation plan documentation, which pretty much spells things out:
as a members (sic) of Belizers you are actually generating your own daily revenue.
No refunds are offered because Belizers use this money to pay out ROIs owed to existing investors, or "affiliates generate their own daily revenue" as the company puts it.
With nothing tangible being bought and sold and all revenues and returns sourced from affiliates, Belizers effectively operates as a run-of-the-mill Ponzi scheme.