Alive Matrix Review: Virtual space as a product?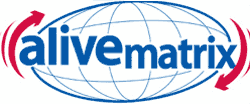 Claiming they are 'a global debt-free company founded in 2006', there is no information on the Alive Matrix website indicating who owns or runs the business.
The company's website domain ('alivematrix.com') was registered on the 19th May, 2007, however the domain registration information is set to private.

Despite the company claiming to be 7 years old and having a five year old domain, the Alive Matrix opportunity was only launched in late August, 2012 (source-code of Alive Matrix website, image right).
As always, if a MLM company is not openly upfront about who is running or owns it, think long and hard about joining and/or handing over any money.
The Alive Matrix Product Line
Alive Matrix as a business opportunity has no retailable products or services. Instead members are only able to market membership to the company itself.
Membership is free however if Alive Matrix members wish to earn any money, they must invest in an "eStore". These eStore's are hosted on a separate domain over at 'almaglobalshopping.com' (domain registered on the 13th August 2012, reflecting the true age of the business).
Alive Matrix sell eStores by the "unit", with each individual eStore capped at 300 units in size (a maximum of $3000 spent on each eStore):
The size of the store is measured in units and each unit is valued at $10.
Given the virtual nature of Alive Matrix's eStores, it's unclear as a product just what members are paying for.
Well, it is until you look at the Alive Matrix compensation plan.
The Alive Matrix Compensation Plan
As mentioned above, in order to earn anything Alive Matrix members must invest in "eStore units". Each of these units costs $10 with members capped at investing $3000 per eStore.
Note conflicting information exists on the Alive Matrix website stating that each eStore is actually capped at "250,000 active units" which is an account cap of $25,000. Which amount is the actual eStore unit cap is unclear.
After investing in eStore units, Alive Matrix members then guarantee a ROI:
You receive 2% per day… Monday to Friday and 1.5% on weekends for the first 3 months, after this period if you wish to continue to make 1.5% per day on the weekends.
2% a day for 90 days works out to be a 180% ROI, with a 1.5% ROI paid out each Saturday and Sunday for as long as the member continues to invest with the company.
Note that in order to qualify for their ROI, Alive Matrix members must recruit four new members who pay the annual $75 eStore admin fee and invest themselves.
Alive Matrix state that their ROI scheme is a 'Profit Share Program', and with most of the money coming into the company via eStore uni investments, this means the bulk of the ROIs paid out are funded by members.
Alive Matrix do state that some of the ROI revenue paid out of eStore sales, however a quick look at Alexa rankings of both the opportunity and the eStore websites indicates the stores are largely being ignored:
AliveMatrix.com – 188,462

AlMaGlobalShopping.com – 2,267,654
Finally, the company states that should new member investments slow down, leaving them without enough money to pay everyone out, that they reserve the right to reduce everybody's accounts by 'an acceptable level of up to 20%'.
Joining Alive Matrix
Membership to Alive Matrix is free, however if members wish to earn anything they must pay an admin fee of $75 (annually payable) and invest money with the company.
Investments are made in lots of $10, capped at either $3,000 or $25,000 (which is unclear as both figures are mentioned).
Conclusion
Hidden behind a separate online marketplace that nobody actually uses (and being a replicated sales store, it's doubtful anyone will in the future), Alive Matrix, through various wordsmithing attempt to mask what is otherwise a pretty obvious Ponzi scheme.
This screenshot from an archived cache of the company's compensation plan (now no longer linked to from the company website) pretty much spells it out:

"Something positive" of course is just Alive Matrix taking new member investments and using them to pay out their guaranteed 2% daily ROI to existing members.
Or more simply put, an unsustainable Ponzi scheme.