AdvoCare to dump MLM opportunity after FTC talks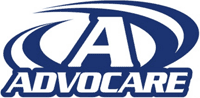 AdvoCare has announced that it is dumping it's MLM opportunity.
The decision was made following "confidential talks" with the FTC.
As of yet no details about an FTC investigation into AdvoCare have been made public.
According to AdvoCare, talks with the FTC focused on "how (the company) compensates its distributors".
As a result of those talks, AdvoCare claims ditching its MLM business model "is the only viable option".
AdvoCare's announcement states that over 100,000 distributors will be affected – but only those who were earning commissions on their recruited downline.
The retail and preferred customer programs will remain intact.

Those who currently sell only to customers will not be impacted and there will be no impact on preferred customers or retail customers' ability to purchase products.
Reading between the lines, an FTC investigation into AdvoCare suggests the company primarily generated revenue from affiliates – as opposed to retail customers.
This is precisely what a class-action lawsuit filed against Advocare in 2017 claimed;
The suit, filed in federal court, alleges that a vast majority of distributors for the company, which earned $719 million in net revenues in 2015, are doomed to lose money rather than achieve large incomes touted by top-level affiliates.

The lawsuit alleges that at least 95 percent of AdvoCare distributors pay AdvoCare more money than AdvoCare pays them.
As at the time of publication, that lawsuit is still playing out. It is unclear whether there is any overlap with the FTC investigation.
BehindMLM reviewed AdvoCare back in 2015.
At the time I noted 'AdvoCare has one of the strongest retail focuses I've seen in MLM yet'.
I also noted however that
theoretically an affiliate could rig the retail requirement, but the hassle of setting up five bogus customers just to qualify for commissions seems hardly worth it.
It appears that, to their own financial detriment, Advocare distributors were indeed rigging the system – such that internal volume dwarfed that of legitimate retail sales activity.
Understandably, AdvoCare's more successful distributors haven't taken kindly to the news.
Writes one "top fan" AdvoCare distributor to the company's official Facebook page;
I have built a successful business with you! 15 years and you're telling me I'm going to lose all of my downline.

I am a business builder and I rely on my residual income!
Another distributor suggested AdvoCare management had pulled an exit-scam;
I'm not convinced there was a real threat by the FTC. I think this is the owners not wanting to use their profit to litigate on our behalf.

This seems like cut and run by the owners under the guise of 'blame the government'.

Advocare was a great company… the current leadership has some explaining to do.
AdvoCare distributors have been advised compensation changes come into effect on July 17th.
This means that from July 17th, they'll only be paid on personal retail customer sales. Any income derived from downline volume will vanish.
I anticipate between now July the FTC will publish details of the reached settlement. Stay tuned…