Vemma mount affidavit defense against FTC lawsuit

Breaking his silence on the FTC illegal pyramid scheme complaint filed against Vemma, Founder and CEO B.K. Boreyko has finally addressed his "Vemma faithful".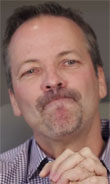 Wrote Boreyko on Facebook a few hours ago;
Hello Vemma faithful –

Just wanted to clear up a couple of phone calls I've received about moving to other companies.

Although I know there's panic out there, I want you to hear it from me…hang tight. We have a hearing scheduled for September 3rd. I think we'll win. Until then, I know you want to do the best for your teams and that's a sign of great leadership.

I will and have always complied with the court's order in this matter. I'm the kind of guy that would never violate the terms of that order.

If you hear anything different, tell them you talked to me and I said buckle up because there's great things ahead for Vemma!
Indirectly, Boreyko appears to have broken his silence to address a rumor going around about his position on the FTC complaint.
Troy Dooly wrote about it yesterday:
VEMMA WARNING – There has been a rumor going around today started by someone purporting to be a "Top Vemma Leader" who stated BK said its done and over go find new homes! NOT TRUE!
Going off Boreyko's post, it's clear Vemma intend to mount a defense against the FTC's claims.
And while the specifics of the defense are unknown at this time (for obvious reasons), we do have some information on what might be presented in court – at least in a broad sense.
Following an announcement yesterday in which he stated he "believed Vemma could win", Kevin Thompson today announced that he has been retained by Vemma.
I've officially been retained to serve in a limited capacity in this case. Lead counsel is based out of Arizona.
What followed was a video appeal by Thompson, requesting "help from the Vemma community" via a "collection of affidavits".
Thompson leads Vemma customers and affiliates to answer specific questions that paint Vemma in a positive light.
If you're an affiliate you can also provide an affidavit and answer questions like:

"Did you feel the prices were fair?", "How much product did you typically order each month?", "Were you on autoship?", "If you were on autoship, did you subscribe maybe to qualify for bonuses or did you subscribe because you wanted to replenish consumed product?" … What was the reasons behind the autoship subscription?
The problem as I see it, is that Thompson has essentially dangled the carrot of beating the FTC infront of affiliates – soliciting specific answers to specific questions.
Yes Thompson doesn't say "answer question X with answer Y", but close enough. Thompson knows full well the answers he needs to present affidavits in court, and that's what he's fishing for.
I can tell you now, no affidavit from an affiliate which states they signed up for autoship to qualify for commissions will be presented in court. At least not by Thompson.
A greater issue lies in the legal responsibility those filling in the affidavits and answering Thompson's questions in the manner he wants.
What if they're lying?
Say I'm a top Vemma affiliate who makes thousands of dollars a month – solely from my recruited downline who are all on autoship.
Thompson's just told me all I need to do is download his affidavit form, fill in the answers to some questions he's provided me in a video and I can get back to earning thousands as early as next week.
Yes I can be liable for lying on an affidavit, but what are the chances of my claims being investigated at next week's hearing?
Is anyone going to be able to prove otherwise if I state I drink 3 slabs of Vemma a month and totally signed up for autoship "because I wanted to replenish consumed product"?
What, are the FTC going to rock up and go through my garbage to look for squashed cans of Verve?
Therein lies the problem with this line of defense. You're asking people with a direct financially vested interest to answer questions they know, if answered a certain way, will protect their source of income.
To me that's just not credible.
The way I see it, the only defense against the FTC's primary complaints, that being Vemma is a product-based pyramid scheme, is to present to the court cold hard retail sales figures demonstrating the existence of retail sales within Vemma.
There are other issues in the complaint that need to be addressed, but as far as the core issue of Vemma being a product-based pyramid scheme goes, it's that simple.
"Hi guys, between 2013 and 2014 we made $x in retail sales out of the $200 million we took in. Here's the evidence…"
Now the question is does Vemma have this evidence, or have they been playing the dangerous game of "we ask our affiliates to sell products to retail customers before they reorder, but we never check or ask for evidence"?
Remember, these are the same affiliates Kevin Thompson is now asking to fill in affidavits to declare the opposite of what is written in the FTC complaint…
We all remember the nonsense that was pushed throughout the MLM industry after the Burnlounge appeal was denied:
'Hay guys, affiliates are "end consumers" so we don't need to worry about retail sales!'
This is the end-result of the MLM industry at large ignoring retail sales for far too many years. And only the existence of retail sales is going to make the FTC's complaint against Vemma go away.
In the absence of cold-hard retail figures presented in court by Vemma on September 3rd, should a preliminary injunction not be granted, aren't we just reinforcing the culture of autoship recruitment over retail the MLM industry has fostered?
How close do we want to get to legitimizing product-based pyramid schemes? And given the known sustainability problems associated with the product-based pyramid scheme business model, if we as an industry have to stoop so low to justify the profession, haven't we already lost?
I have to say I'm quite surprised at the support from within the MLM industry Vemma have been getting, which reeks of emotional attachment (and dare I say it guilt by association) over facts.
Either Vemma have been selling products to retail customers or they truly have been running a $200 million product-based pyramid scheme these past few years.
This isn't about manipulating the law to squeeze as much uncertainty out of dubious MLM business practices, nor should it be a test-case to see just how closely the MLM industry at large can align itself with outright deception and fraud.
This is an issue of retail sales, and either Vemma have been making retail sales or they haven't.
Be mindful of which side of the FTC complaint you align yourself with, and the greater consequences both for yourself and the MLM industry, should that side prevail in court next week.