Future Maker Life Care pyramid shut down in India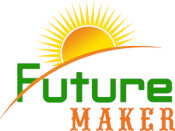 Authorities in New Delhi have shut down the Future Maker Life Care pyramid scheme in 2018.
Directors Radhe Shyam and Bansi Lal have been arrested. The Enforcement Directorate is now pursuing criminal charges against them.
Shyam and Lal have been charged under the Prize Chit and Money Circulation (Banning) Act. They stand accused of promoting Future Maker Life Care, in addition to money laundering.
The key accused Radhe Shyam and Bansi Lal of Haryana had duped the innocent persons in guise of MLM and promoting various Ponzi schemes in many parts of the country through their companies Future Maker Life Care and FMLC Global Marketing.

The MLM scheme consisted of the pyramidal structure where the persons at the top of the pyramid gain at the behest of the loss borne by the persons at the base of the pyramid.
The ED believe there are around 3.1 million FMLC Global victims. So far they've managed to recover Rs. 2.6 billion ($35.8 million USD).
Total FMLC Global victim losses are unknown.