Crowdfunding, MLM & the SEC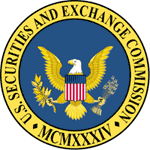 To date the crowdfunding MLM niche has been nothing more than a front for cash gifting.
Affiliates sign up, gift participation fees to their upline (the affiliate who recruited them), which in turn qualifies them to receive participation fees (gifting payments) from subsequent participants.
This is usually wrapped around "donating to a cause" or some such, when in reality the funds "donated" are paid to earlier participants, in true cash gifting fashion.
In an attempt to curb the lack of regulatory clarification such schemes operate in, the SEC earlier today announced the introduction of specific rules pertaining to crowdfunding investment.
The SEC's new proposed rules will address the issue of unregistered securities and crowdfunding, which in the context of MLM is affiliates investing funds to an upline on the expectation of receiving funds from subsequent participants.
The good news is that this is still very much cash gifting with elements of a Ponzi scheme, which is very much illegal in the US.
Where things get murky though is when MLM companies start to profess immunity from unregistered securities and/or cash gifting laws, citing the JOBS Act.
Crowdfunding is an evolving method of raising capital that has been used to raise funds through the Internet for a variety of projects.

Title III of the JOBS Act created a federal exemption under the securities laws so that this type of funding method can be used to offer and sell securities.
Through deceptive marketing, an exemption from US securities law is sometimes claimed based on the above.
The problem however is that MLM crowdfunding schemes and the purpose of businesses the SEC seek to regulate are vastly different:
"There is a great deal of enthusiasm in the marketplace for crowdfunding, and I believe these rules and proposed amendments provide smaller companies with innovative ways to raise capital and give investors the protections they need," said SEC Chair Mary Jo White.

"With these rules, the Commission has completed all of the major rulemaking mandated under the JOBS Act."

The final rules, Regulation Crowdfunding, permit individuals to invest in securities-based crowdfunding transactions subject to certain investment limits.

The rules also limit the amount of money an issuer can raise using the crowdfunding exemption, impose disclosure requirements on issuers for certain information about their business and securities offering, and create a regulatory framework for the broker-dealers and funding portals that facilitate the crowdfunding transactions.
If you're a small company looking to raise capital for legitimate business operations, then you're good to go.
If you're an MLM opportunity charging a participation fee which qualifies participants to receive participation fees from subsequently recruited participants, you're still engaged in cash gifting.
In addition to where invested funds go, the primary difference between shonky MLM crowdfunding schemes and legitimate business operations is adherence to required disclosures.
Furthermore it's a given that crowdfunding MLMs aren't going to be registered with the SEC.
Hoping to capitalize on confusion surrounding the specific details of the SEC's proposed crowdfunding rules, no doubt we're going to see some schemes pounce on perceived SEC approval.
Headlines from the SEC such as "SEC Adopts Rules to Permit Crowdfunding – Proposes Amendments to Existing Rules to Facilitate Intrastate and Regional Securities Offerings", can certainly be twisted to dupe the uninformed.
The fact of the matter though is that cash gifting is and remains illegal in the US.
If the funds invested through crowdfunding aren't going towards whatever is disclosed in the offering, and the company soliciting investments isn't registered with the SEC, whatever crowdfunding MLM you're in is still a scam.