Australian Fed Court to decide if MLM affiliates are employees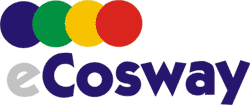 Bit of interesting news from down under, with a case involving an eCosWay affiliate being passed up to the Australian Federal Court for an "authoritative decision".
A decision that could have widespread implications for any MLM company currently doing business in Australia.
The case was brought about by the Fair Work Ombudsman, on behalf of an eCosWay affiliate who claims
she was, in substance, an employee of Ecosway and therefore entitled to minimum wage, annual leave and other employee entitlements.
This follows on from a Federal Circuit Court ruling that stipulated that
sales people include store operators who sell from specific locations, in addition to other sales people who sell via their personal and customer networks without reference to a specific location.
This stipulation contradicts the MLM business model, which holds that affiliates are "independent business owners".
As part of the suit, which was filed on the grounds of "sham contracting" between eCosway and its affiliates, the Federal Court has to make a decision on whether the company's affiliates are classified sales people employees.
If so, eCosway could face
substantial financial penalties for failure to provide minimum terms and conditions of employment, and for engaging in sham contracting in breach of the Fair Work Act 2009.
Aware that their decision could have widespread ramifications for the Australian MLM industry at large, the Federal Circuit Court punted the case up to the Federal Court.
Should the Federal Court rule that MLM affiliates are indeed employees, it goes without saying the industry landscape in Australia will be changed forever.
In effect, MLM as we know it will cease to exist (minimum wage, annual leave and other employee entitlements run counter to the independent business owner MLM model).
When a decision on the matter is expected to be made I can't say, but it's worth noting that the original lawsuit was filed back in 2013. As such, it'll probably be some time before the Federal Court makes a ruling on the matter.
Stay tuned…