Your Web Base Review: Another task-based free MLM opp?

There is no information on the Your Web Base website indicating who owns or runs the business.
The Your Web Base website domain ("yourwebbase.com") was registered on the 31st of July 2015, however the domain registration is set to private.
Further research reveals the email address attached to the "email us" section of the Your Web Base website was used by the RE247365 affiliate "R&P Marketing":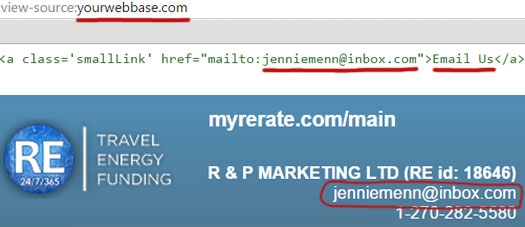 RE247365 was a recruitment driven scheme launched about a year ago. Amid claims of $580,000 in fraud and $300,000 locked in frozen funds, the scheme collapsed shortly after launch.
According to Nevada state records, R&P Markteing's business registration license expired earlier this year in April.
The sole listed "Officer" of R&P Marketing is Joshua Matheney, ergo Matheney is likely the owner of Your Web Base.
Why this information is not presented on the Your Web Base website is a mystery.
Read on for a full review of the Your Web Base MLM business opportunity.
The Your Web Base Product Line
Your Web Base has no retailable products or services, with affiliates only able to market Your Web Base affiliate membership itself.
The Your Web Base Compensation Plan
The Your Web Base compensation plan sees affiliates recruit as many affiliates as they can, and then get paid when those affiliates complete various tasks.
We are creating this massive database of "people you know". In other words, who knows who and who got to them first.
Commissions in Your Web Base are purportedly funded by third-parties, who pay the company for access to their affiliate database.
In order for any company, including the 7, to use the Database as their founding base they are required to pay all the members money.

The member are (sic) not required to participate in the programs or even use them but if any of their people do the companies are required to pay them the same reward as someone who does.
The specific compensation structure Your Web Base utilize is that of a unilevel.
A unilevel compensation structure places an affiliate at the top of a unilevel team, with every personally recruited affiliate placed directly under them (level 1):

If any of these level 1 affiliates go on to recruit new affiliates, they are placed on level 2 of the original affiliate's unilevel team.
If any level 2 affiliates recruit new affiliates, they are placed on level 3 and so on and so forth down a theoretical infinite number of levels.
Typically a unilevel team is also of infinite width, however Your Web Base cap each affiliate's unilevel team width at 999 positions.
Your Web Base claim that if an affiliate wants to recruit more than 999 people, 'they could just sign up again'.
Once specific tasks are completed, the third-party companies who commissioned them pay Your Web Base, who in turn share a percentage of the commission with their affiliates.
Joining Your Web Base
Affiliate membership with Your Web Base is free.
Conclusion
We are 100% free. The money you earn from your downline comes from the companies that pay us.
Your Web Base is nothing the MLM industry hasn't seen before, and to that end they've even got the usual comparisons to Facebook, Google et al.:
The last thing that even came close to being as big as this was Google.

We are actually at a time when we could see a major shift in the big names of the Internet.

Right now it is companies like Facebook, Google and Twitter on top. In the past there were other names on top that people would have never believed could have fallen to the level that they did.

AOL for example use to be one of the biggest names online. Excite was also huge. Many people these days can not even tell you who those companies are.
The evident marketing pitch is that Google, Facebook and Twitter are going to get toppled, and in their place will be Your Web Base.
How? Apparently by getting third-party companies to pay people "want to do":
You need to have something that people will want to do even if they don't get paid. That is Key. We have that.

Second is the rewards need to be great enough to get people to want to tell their friend and keep coming back.

We have that in spades. All new, never been done and Iron Clad top secret.
At the time of publication, Your Web Base claim they have seven third-party companies ready to go.
These 7 companies are also free to join. They are not MLM companies and they do not require money to join or earn.

None of these 7 companies compete with the others.

These 7 companies have products and services that are going to cause the world's jaw to drop and that means more people using them, which means more profits for them and you.
The companies themselves however have not yet launched:
After these companies are launched however any company with a great idea that does not compete with one of the previous ones can also use the database as their founding base.
One of the most obvious concerns in renting out access to the Your Web Base affiliate database is privacy.
If a company wants to pay us some ridiculous amount of money for things like your full legal name then each person must optin to that. Those who want to do it will and those who don't won't.
Without opting in, Your Web Base claim
All of our companies believe in online privacy and information like your real name for example is held by us.

We need this information to pay you and to prove you are a real person. YWB collects personal information but how it is used protects the members.
Like I said at the start of this conclusion, as a business model Your Web Base is nothing the MLM industry hasn't seen before.
These seven companies purportedly have jaw-dropping products and services, which is where Your Web Base seeks to distance itself from previous failed attempts in the "get paid to do tasks" MLM niche.
Personally I think expecting people to hand over their personal details, without so much as a summary of what exactly affiliates will be doing, is a bit rich.
I mean talk is cheap. Let's say this flops and someone offers Your Web Base a bunch of money for their database, what then?
Do you hand over your details now on a bunch of promises or wait and see how this pans out, knowing you're pushing yourself further down the company-wide downline?
Then of course the usual "free opp" caveats apply, primarily the question of whether or not what Your Web Base are paid being enough to make participation worthwhile.
Yes free membership is a drawcard but if commissions are peanuts, to the extent affiliates feel their wasting their time, then Your Web Base is DOA.
According to Your Web Base, come 2016 they're going to 'change everything about the internet and mobile'.
We'll be watching…