XP Mining Review: 200% crypto mining ROI every 120 days
XP Mining provide no information on their website about who owns or runs the business.
A very Fivver'esque marketing video on the site claims "Joshua Wyatt" is a Marketing Director of the company. Outside of that video however, nothing turns up linking a Joshua Wyatt to XP Mining.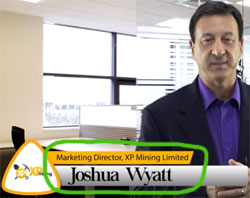 A residential address in Manchester, UK is provided on the XP Mining website. This corresponds with a UK Companies House incorporation for "XP Mining Limited".
XP Mining Limited was incorporated on May 30th, 2017. Reed Grant is listed as the sole Director of the company, through another address in Manchester.
Reed Grant is the listed owner of the XP Mining website domain, but other than that there is nothing publicly tying him to the company.
In its marketing presentation, the company claims to be
a UK based company with subsidiaries under development in 3 other countries including Latin America, Europe and Asia.
Alexa estimate the current top sources of traffic to the XP Mining website are Russia (25.4%), India (9.9%) and the Ukraine (5.9%). The default language of the XP Mining website meanwhile is Portuguese.
This suggests XP Mining has no actual operations in the UK and exists there in name only.
As always, if an MLM company is not openly upfront about who is running or owns it, think long and hard about joining and/or handing over any money.
XP Mining Products
XP Mining has no retailable products or services, with affiliates only able to market XP Mining affiliate membership itself.
The XP Mining Compensation Plan
XP Mining affiliates invest funds on the promise of an advertised daily ROI for 120 days.
Pack 02 – invest $120 and receive a $2 daily ROI
Pack 03 – invest $600 and receive a $10 daily ROI
Pack 04 – invest $1200 and receive a $20 daily ROI
Pack 05 – invest $3600 and receive a $60 daily ROI
Pack 06 – invest $10,800 and receive a $180 daily ROI
XP Mining advertise a "return total" of 200% on each pack.
Affiliates who invest in Pack 04 or higher and recruit two affiliates who invest at the same level or higher, within thirty days of signing up, receive a total ROI of 300%.
XP Mining Affiliate Ranks
There are ten affiliate ranks within the XP Mining compensation plan.
Along with their respective qualification criteria they are as follows:
Affiliate – sign up as an XP Mining affiliate
Silver – generate $5000 in matched binary investment volume
Gold – generate $10,000 in matched binary investment volume
Sapphire – generate $25,000 in matched binary investment volume
Ruby – generate $50,000 in matched binary investment volume
Emerald – generate $100,000 in matched binary investment volume
Diamond – generate $250,000 in matched binary investment volume
Double Diamond – generate $500,000 in matched binary investment volume
Triple Diamond – generate $1,000,000 in matched binary investment volume
Imperial – generate $5,000,000 in matched binary investment volume
Recruitment Commissions
XP Mining pay affiliates to recruit new affiliates.
How much of a recruitment commission is paid out is determined by how much a newly recruited affiliate invests:
recruit a Pack 02 affiliate and receive $6
recruit a Pack 03 affiliate and receive $30
recruit a Pack 04 affiliate and receive $60
recruit a Pack 05 affiliate and receive $180
recruit a Pack 06 affiliate and receive $540
Residual Recruitment Commissions
XP Mining pay residual recruitment commissions via a binary compensation structure.
A binary compensation structure places an affiliate at the top of a binary team, split into two sides (left and right):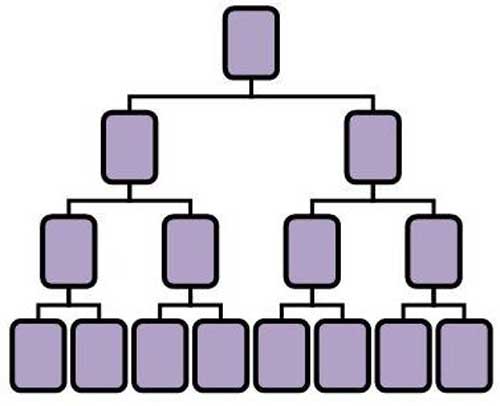 The first level of the binary team houses two positions. The second level of the binary team is generated by splitting these first two positions into another two positions each (4 positions).
At the end of each day XP Mining tally up new investment volume on both sides of the binary team.
Affiliates are paid 15% of matched volume, subject to the following daily commission caps:
Pack 01 ($20 to join) affiliates are capped at $100 a day
Pack 02 affiliates are capped at $500 a day
Pack 03 affiliates are capped at $1500 a day
Pack 04 affiliates are capped at $5000 a day
Pack 05 affiliates are capped at $15,000 a day
Pack 06 affiliates are capped at $50,000 a day
ROI Commission
XP Mining affiliates receive a direct commission on ROI payments made to personally recruited affiliates.
Sapphire affiliates receive a 5% ROI commission
Ruby affiliates receive a 7% ROI commission
Emerald affiliates receive a 10% ROI commission
Diamond affiliates receive a 15% ROI commission
Double Diamond affiliates receive a 20% ROI commission
Triple Diamond affiliates receive a 25% ROI commission
Imperial affiliates receive a 30% ROI commission
Rank Achievement Bonus
XP Mining affiliates receive the following bonuses when they qualify at the Sapphire and higher ranks:
qualify as a Sapphire and receive $1500 plus an iPhone 7+
qualify as a Ruby and receive $3000 plus a Macbook Pro
qualify as an Emerald and receive $6000 plus an iMac 27″
qualify as a Diamond and receive $15,000 plus a trip to Tahiti
qualify as a Double Diamond and receive $30,000 plus a Toyota Corolla
qualify as a Triple Diamond and receive $80,000 plus a Range Rover Evoque
 qualify as an Imperial and receive $230,000 plus a BMW i8
Joining XP Mining
Full participation in the XP Mining income opportunity requires an investment of $120 to $10,800:
Pack 02 – $120
Pack 03 – $600
Pack 04 – $1200
Pack 05 – $3600
Pack 06 – $10,800
There is also a Pack 01 membership option for $20, however Pack 01 affiliates do not earn a daily ROI.
Conclusion
The ruse behind XP Mining's daily ROI generation is cryptocurrency mining.
Our main activity is the cryptocurrency cloud mining.

Currently our focus in on bitcoin and ethereum mining.
The company provides no proof of any mining taking place, or any generated revenues tied to affiliate ROI payouts.
When coupled with a lack of information about who is running XP Mining, along with a quarter of traffic to the XP Mining website originating out of Russia, it is highly probably XP Mining are just running a Ponzi scheme.
This is further supported by the company's business model failing the Ponzi logic test.
XP Mining claim to pay affiliates a maximum of $180 a day plus recruitment commissions and other bonuses.
If the anonymous owner(s) of the company were able to consistently generate a minimum daily ROI of $180, why would they be wasting their time soliciting investment from randoms over the internet?
To put that figure into perspective, $180 daily for a year is an annual ROI of $65,700.
Duplicate that a few times, and XP Mining sharing generated alleged mining pool revenue with affiliates makes no sense.
With the offer of a 200% ROI payout every 120 days, XP Mining will likely collapse around 60 days in. This could even be earlier, once referral and recruitment commissions are factored in.
The mathematics of Ponzi schemes unfortunately dictates that when it does collapse, the majority of XP Mining affiliates will lose money.