Viv Review: Utilities savings and subscription services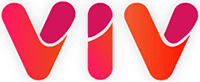 Viv is a utility and service subscription based MLM opportunity.
The company is based out of Connecticut in the US and headed up by CEO Cami Boehme.
As far as MLM goes, Boehme's Viv corporate bio is light on specifics but does provide some facts and figures.
Cami brings depth and breadth of experience to Viv, as a former board member and Chief Strategy Officer of a $744 million energy company, and a former Chief Operating Officer of the 59th largest direct sales company in the world.

The unnamed company above is Viridian, of which Boehme (right) was a "partner" of and Chief Operating Officer.
Viridian was also utility based MLM opportunity, combined with a travel discount offering.
In December 2017, Viridian abruptly announced it would be terminating MLM business operations from March 2018.
Unfortunately it wasn't until March itself that it emerged Viridian had been under investigation by the Massachusetts Attorney General's Office.
The Massachusetts AG's Office had been investigating Viridian over the use of "deceptive marketing and sales tactics" to rope consumers into "costly contracts with high electricity rates".
On March 29th The Massachusetts AG's Office announced the conclusion of their investigation, resulting in a $5 million dollar settlement with Viridian.
According to her LinkedIn profile, Cami Boehme bailed from Viridian in November 2017.
Boehme was appointed CEO of Viv in December 2017, the same month Viridian announced the pending termination of its MLM operations.
Read on for a full review of the Viv MLM opportunity.
Viv Products
Viv combines utilities with third-party service subscriptions.
Utility related products featured on the Viv website include;
AutoPilot – automated supplier switching service handled by Utiliz (only available in certain states)
Commercial Solar – solar installation offered to businesses through "commercial experts" and "industry partners"
HomeSecure – home security services offered through Alliance Security
Pricing for Viv's utility related services isn't provided, which is fair enough as it's highly dependent on what is required from the customer and which state they reside in.
Viv bundles third-party subscription services under "Lifestyle Services" branding.
Lifestyle Services can be purchased separately or bundled for a 50% discount (min 3 services);
Conseal – identity theft protection for $29.99 a month
CreditWatch – credit monitoring service for $19.99 a month
CloudCache – cloud backup service for $14.99 a month
Getaway – access to a travel discount portal for $29.99 a month
MediCall – phone and video doctor consultations for $29.99 a month
TechRescue – phone-based tech support for $19.99 a month
RoadSide – roadside assistance for $19.99 a month
The "Even Better Bundle" combines all seven services for $69.99 a month.
The Viv Compensation Plan
The Viv compensation plan revolves around the acquisition of points.
Viv affiliates acquire points monthly via the sale of Viv utility and subscription services as follows:
AutoPilot Residential – 1 to 3 points
AutoPilot Commercial – 5 to 50 points
Lifestyle Services – 1 to 12 points
HomeSecure – 7 to 10 points
The Viv compensation is light on specifics, but I believe points count from an affiliate's own purchases, sales to retail customers and purchases by personally recruited affiliates.
Group points is the sum total of an affiliate's personal points and that of their downline.
Viv Affiliate Ranks
There are an undisclosed number of ranks within the Viv compensation plan.
Along with their respective qualification criteria, they are as follows:
Consultant 20 – generate and maintain 20 personal points a month
Consultant 40 – generate and maintain 40 group points a month
Consultant 80 – generate and maintain 80 group points a month
Promoter 160 – generate and maintain 160 group points a month
Pacesetter – recruit and maintain six Customer Point Bonus qualified affiliates, who each have recruited two Customer Point Bonus qualified affiliates, who each have recruited another two Customer Point Bonus qualified affiliates
Partner and Executive ranks are detailed in Viv's compensation plan material, however specific qualification criteria is not provided.
Customer Point Bonus
Each time a Viv affiliate generates 30 new retail customer points, they receive a $75 bonus.
For every 30 retail customer points generated in a Viv affiliate's first 60 days, the Customer Point Bonus is increased to $150.
A residual $50 is paid out when a personally recruited affiliate qualifies for a Customer Point Bonus (note the receiving affiliate must have qualified for the Customer Point Bonus at least once).
Direct Commission
Viv affiliates receive a direct commission on the sale of services and subscriptions to both retail customers and recruited affiliates.
Complete direct commission rates aren't provided, however the Viv compensation plan does provide a $150 HomeSecure commission example.
Residual Commissions
Viv pays residual commissions via a unilevel compensation structure.
A unilevel compensation structure places an affiliate at the top of a unilevel team, with every personally recruited affiliate placed directly under them (level 1):

If any level 1 affiliates recruit new affiliates, they are placed on level 2 of the original affiliate's unilevel team.
If any level 2 affiliates recruit new affiliates, they are placed on level 3 and so on and so forth down a theoretical infinite number of levels.
Rather than provide specifics, Viv's compensation plan material instead provides general examples.
One such example cites an annual $874 commission if two affiliates are recruited, who recruit two, who recruit two etc. down five levels of recruitment.
This is based on each affiliate across the five example levels generating 20 points each.
If 30 points are generated, the annual residual commission increases to $1120.
Rank Achievement Bonus
Viv rewards affiliates for rank qualifying with the following one-time bonuses:
Consultant 20 – $20
Consultant 40 – $40
Consultant 80 – $80
Promoter 160 – $100 ($200 if achieved within 60 days of signing up)
Pacesetter and higher – not provided
Generation Pay
The Viv compensation plan material mentions Generational Pay but fails to provide any specific information.
That said, typically a generation bonus pays on volume within defined generations in a unilevel team.
Leadership Pools
Viv's Leadership Pools consist of monthly company-wide revenue that is distributed to affiliates based on specific qualification criteria.
Bonus pools cited in Viv's compensation plan marketing material include
a 2% Founders' Circle pool;
a 2% Partner Pool for Platinum Partner and higher ranked affiliates; and
a 2% Executive Pool for Silver Executive and higher ranked affiliates
Joining Viv
Viv affiliate membership is $199 or $99 with the purchase of a $69.99 Even Better Bundle.
All Viv affiliates must pay a $99 annual fee after their first year of membership.
Conclusion
Viv attempts to present itself as having something to do with the "gig economy".
By definition, the gig economy is
a labor market characterized by the prevalence of short-term contracts or freelance work as opposed to permanent jobs.
Yeah, not really seeing how selling solar power to businesses, marketing a utilities saving app or selling service subscriptions fits into that.
My first impression of Viv was that it was a continuation of Viridian. After digging a little deeper though I found that not to be the case.
Viridian sold utility services itself, whereas Viv's approach is an automated app comparison.
The technical difference is that Viridian locked consumers into contracts, which more often than not were overpriced.
If Utiliz works the way it's advertised, then Viv affiliates should receive competitive utility rates. Do keep in mind you have to factor in any fees Utiliz might charge on top of service though.
The solar service I have no idea as details aren't provided. Not really sure how important the solar offering is anyway, as I imagine individual Viv affiliates will struggle to land significant business accounts.
Local businesses might be an option but cost-benefit analysis might prove prohibitive.
Moving onto Viv's service subscriptions, clearly these are not designed to be subscribed to individually or even two or three at a time.
At $69.99 for all seven subscriptions this is pretty much the only option that won't leave you feeling ripped off (relative to the cost of one or two subscriptions). And that's obviously by design.
The danger here is that Viv will, for the most part, wind up being an MLM company full of affiliates paying $69.99 a month.
With an equal amount or greater retail activity taking place, this isn't a problem.
Trouble is Viv's compensation plan doesn't require retail sales on any level.
Viv affiliates that do strive for retail sales are rewarded with a direct commission, residuals and the Customer Point Bonus.
With the exception of the Customer Point Bonus, everything else can be achieved by signing up, taking out a $69.99 monthly subscription and then recruiting others who do the same.
Although not explicitly clarified in Viv's compensation plan material, I believe an affiliate's $69.99 monthly Even Better Bundle subscription hits required 20 point monthly minimum.
And that brings me to disclosure regarding Viv's compensation plan.
The company does have a page on its website dedicated to the "opportunity", but no specifics are provided.
By all means keep the compensation plan video, but it needs to be supplemented with a full copy of Viv's compensation plan. Preferably with direct access from the Viv website.
There are more than a few holes in our breakdown of Viv's compensation plan and that's because the information is simply not publicly available.
Not good enough guys.
Looking forward, I also think Cami Boehme probably needs to explain her timely departure from Viridian.
I'm not suggesting anything amiss (outside of Boehme holding a key executive role in a company that was ripping off consumers), but for anyone doing their research the unexplained timing isn't a good look.
From the outside looking in it certainly appears Boehme had some notion of what was up, bailed and then less than a month later emerged with a new company in the same MLM niche.
All of that said I'm not sure where this would fit into the Viv website (perhaps a paragraph incorporated into Boehme's corporate bio).
Hell if you're reading this Cami we'd even be happy for a retelling of what happened in the comments below. Just to clarify the air, otherwise it's always going to hang over Viv's launch.
One thing I was impressed with was Viv's 90% refund policy. If you sign up you have thirty days to decide whether Viv is for you.
Thirty days isn't long enough to generate significant income for most people not jumping from another company, but it's long enough to get a taste of Viv as a business.
Before you do that though I'd recommend two things. Try the services for a month or two and see if you actually use them.
If not then there might be a problem with the services with respect to retail viability, which is a problem.
If Viv's products and services check out, you'll next want to run your potential upline's retail numbers.
Being a points-based compensation plan, thankfully this is easy enough. What you want to find out from your potential upline (the affiliate you'd be signing up under), is how many retail points they're generating each month versus their own spend and that of personally recruited affiliates.
Bear in mind retail customers are not affiliates. If someone has paid the affiliate fee, even if they're no longer marketing Viv, they're still an affiliate until their membership expires (annually).
What you want to see is a roughly even-spread of retail points versus points generated via affiliate purchases – preferably tilted toward retail activity.
If the majority of points generated are from affiliate activity, that affiliate is working their Viv business with a focus on recruitment.
Worse still, Viv runs the risk of operating as a pyramid scheme if the practice is wide-spread.
Certainly the company's own marketing suggests this might be the case.
Throughout Viv's marketing there's a heavy emphasis on "helping two, who help two, who help two" etc. etc.

This is, in effect, "recruit two, who recruit two, who recruit two" etc. etc.
And bear in mind, this is what Viv pitches as a "first goal" or "starting plan" for new affiliates.
There's no mention of retail sales, casting doubt on what the focus of an affiliate will be as they build their recruits under them.
One final thought I'll leave you with, which is applicable to all service-based MLM companies, is to keep in mind that nothing offered through Viv is unique to Viv.
You can sign up for Utiliz yourself, solar power through whoever and even the service subscriptions, provided you can work out who the supplier is.
The only advantage you might get through Viv is a discount, based on how many services you sign up for.
Potentially cancelling any discount out is the need to pay commissions. And this is of particular relevance to anything to do with utilities, which by itself is a highly competitive market.
Not deal breakers by any stretch of the imagination, but important points to keep in the back of your mind as you go through your own evaluation of Viv.
In summary; evaluate Viv's services yourself first, verify retail points are being generated and then proceed with caution.
Good luck!
Update 27th January 2020 – Owing to changes to their compensation plan, BehindMLM published an updated Viv review on January 27th, 2020.
Update 15th May 2021 – Viv made changes to their compensation plan in late 2020.
Consequently BehindMLM has published a third updated Viv review.