VenVici Review: Gtoken points investment, mobile apps & e-commerce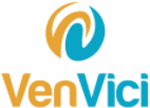 VenVici launched in mid 2014 and operate in the mobile app and e-commerce MLM niches.
The company provides no information on its website about who owns or runs it.
The VenVici website domain ("venvici.com") was registered on January 10th, 2014.
Wang Ai Ping is listed as the owner through an address in Singapore.
The same address is provided on the VenVici website.
Possibly due to language-barriers, I was unable to find any connection between VenVici and Wang Ai Ping.
As always, if an MLM company is not openly upfront about who is running or owns it, think long and hard about joining and/or handing over any money.
The VenVici Product Line
VenVici affiliates invest in "Gtokens", an internal point system used throughout PlayToken.
VenVici describe PlayToken as a "mobile commerce platform".
Third-party developers provide apps through PlayToken, through which Gtokens can be spent or cashed out 'by participation in collaborative campaigns'.
VenVici also operates "V-More", an e-commerce platform through which Gtokens can be spent.
The VenVici Compensation Plan
VenVici affiliates invest in Gtokens, which they can cash out through VenVici itself.
There are a few ways you can monetize the GT.

First, you can participate in our gaming campaigns which reward downloads, game play (yes, you get paid to play games), number of wins etc.
VenVici does not publish the current Gtoken value on their website.
Recruitment Commissions
VenVici pay a 50% referral commission on funds invested by personally recruited affiliates.
Residual Commissions
As far as I can tell VenVici pay referral commissions via a 3xx matrix structure.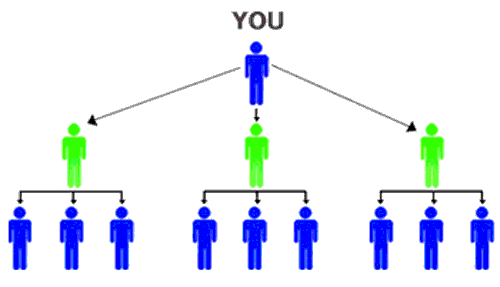 The company doesn't specify how deep the matrix is paid out on but does state they pay 3% to 5% of investment volume generated throughout the matrix daily.
Other Bonuses
Additional Bonuses VenVici compensation material refers to include:
Star Achiever Incentive – "this incentive rewards resellers who have achieved outstanding results by breaking through monthly benchmarks set by the company"
Lifestyle Subsidy Incentive – "this incentive rewards top resellers by providing subsidies on personal luxurious expenditures
Star Achiever Incentive appears to be some sort of rank bonus and the Lifestyle Subsidy Incentive the equivalent of a car bonus (probably not just cars).
Joining VenVici
VenVici do not provide affiliate membership costs on their website.
The compensation plan suggests that a minimum $100 investment in Gtokens is requires to participate in the MLM opportunity.
A $100 investment provides $200 worth of Gtokens. A $1000 investment provides $3000 worth of Gtokens.
Conclusion
VenVici are pretty cagey about their MLM opportunity.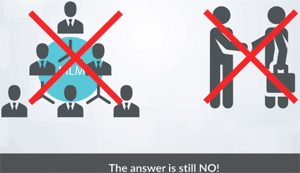 The company doesn't provide official compensation plan documentation to the public and what is available is pretty vague.
Are we then considered a multi-tiered marketing company?

The answer is NO!

Are we then considered a conventional marketing company?

The answer is still NO!

Because this is a revolutionary business concept we call Affiliate Incentivized Marketing!
Still, beneath marketing buzz words and denial, VenVici is very much an MLM company.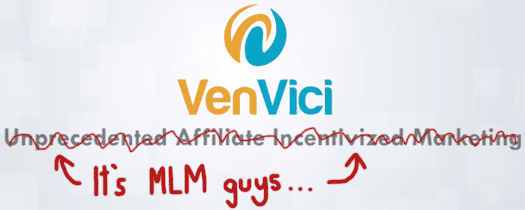 Gtokens are completely worthless outside of VenVici and serve no other function than as an alternative to buying apps for money.
With respect to the V-More e-commerce platform, VenVici accept both real money and Gtokens.
Once funds are invested in Gtokens, they're gone. How affiliates redeem the tokens through games isn't immediately clear, but it's obviously not going to be a 1:1 refund.
V-More sees Gtokens exchanged for products, so that's out too.
On the off-chance VenVici affiliates are withdrawing more than is invested per Gtoken, run – as it's highly probable the company is using new investment to pay off existing investors.
It is assumed VenVici keep a cut of commissions earned based on app installs through their platform, however specifics are not provided.
In any event after costs, this wouldn't be anywhere near enough to sustain paying out more than is invested in Gtokens.
What we do know is investing in Gtokens and getting paid to recruit others who invest in Gtokens, without any significant retail activity going on, would make VenVici a pyramid scheme.
Given the cagey nature of the business and lack of disclosure, I strongly suspect this is what's going on in inside the business.
Taking a step back and looking at the broader picture, to date no MLM company has been able to capitalize on a mobile app platform.
Mobile gamers don't tend to be brand loyal and hop from one game to the next. This makes platforms not tied to operating systems redundant.
The best games are already available on OS platforms, so why would anyone invest in Gtokens to source knock-offs nobody has heard of?
The same could be said of V-More. E-commerce is not exactly a new technology and there are literally thousands of retailers to choose from.
Why would I limit myself to V-More's modest offering?
The answer lies in VenVici's attached income opportunity, which brings us back to pyramid recruitment.
If the only reason people are bothering with VenVici is because of the attached compensation plan, the company has a sustainability problem.
Evidence of this can be seen via an increase in VenVici website traffic since last October, yet both V-More and the PlayToken websites are in decline.
Put simply, VenVici's growth does not equate to growth in its e-commerce of mobile app platforms. That leaves Gtoken investment and recruitment commissions as the only explanation for VenVici's growth over the past few months.
As I write this Alexa estimate Singapore makes up 98% of traffic to the VenVici website. Once affiliate recruitment there dies off, game over.
Affiliates will be left holding worthless Gtoken points and whoever is running the show will be long gone with their money.