The ICANetwork Review: Three-tier membership pyramid recruitment

Although not directly referenced, various testimonials and promotional material on The ICANetwork website identify Michael Glaspie as Founder and CEO of the company.
Glaspie first popped up on BehindMLM's radar as founder and CEO of Icanget2 last year.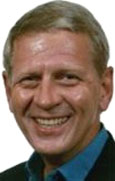 Glaspie (right) has been marketed on the internet for a number of years. Numerous marketing material around the internet (likely published by Glaspie himself) claims his online marketing career dates back as far as 1998.
Prior to Icanget2 Glaspie was "helping others figure it out" through Team Vinh. The company credited Glaspie as "a friend and equity partner".
A Team Vinh newsletter cites Glaspie as being on Team Vinh's Board of Directors, as head of their "marketing consortium".
In late 2015 the SEC shut down Team Vinh, revealing it to be a $3 million dollar Ponzi scheme. How much money Glaspie made in Team Vinh is unclear.
Alexa traffic estimates show a sharp decline in traffic throughout 2017 to the Icanget2 website.
Glaspie appears to have launched ICANetwork and Icanget2 around the same time.
In August this year Glaspie announced he was merging the InvitationToJoin affiliate database with that of The ICANetwork.
InvitationToJoin is a matrix-based recruitment scheme also launched by Glaspie in early 2017.
By merging InvitationToJoin with ICAN, Glaspie claimed he'd created a "new The ICANetwork".
Read on for a full review of The ICANetwork MLM opportunity.
The ICANetwork Products
The ICANetwork has no retailable products or services, with affiliates only able to market ICANetwork affiliate membership itself.
ICANetwork affiliate membership provides access to a smart phone app creator, SEO services, mobile friendly website converter software, Facebook fan page management and finance and business loans of up to $150,000.
I was somewhat curious about the loans (not your usual MLM offering), so I clicked on "more information" to discover they're provided by a third-party bank.
Upon submitting your FREE application, a bank official will contact you for the pertinent data they require.

Anyone can apply for any purpose at a $25,000 minimum up to $150,000 maximum.'

These unsecured loans are available to individuals for any legal purpose in U.S.A. and Canada. (With the U.K. coming next and soon!)

Any amount that you borrow can be paid back the first year with no interest whatsoever.

After that, it is as low as 6% to 9% dependent upon the applicant's credit worthiness.
Sounds like a regular bank loan, with Glaspie no doubt getting an undisclosed kickback per successful application.
The ICANetwork Compensation Plan
ICANetwork recruit affiliates and are paid when they spend money on upsell services.
Specific costs of these services are not disclosed on The ICANetwork website.
Commissions are paid out as a percentage of fees paid for services down three levels of recruitment (unilevel):
Free affiliates earn 10% on level 1 (personally recruited affiliates)
SIR affiliates earn 30% on level 1 , 5% on level 2 and 3% on level 3
Founder affiliates earn 40% on level 1, 10% on level 2 and 5% on level 3
Director affiliates earn 50% on level 1, 15% on level 2 and 10% on level 3
Recruitment Commissions
In addition to service fee commissions, The ICANetwork affiliates are also directly paid to recruit.
SIR and higher The ICANetwork affiliates pay a monthly fee, which is used to pay recruitment commissions to other fee-paying affiliates.
SIR affiliates earn a 30% monthly recruitment commission
Founder affiliates earn a 40% monthly recruitment commission
Director affiliates earn a 50% monthly recruitment commission
Joining The ICANetwork
The ICANetwork affiliate membership costs range from free to $39.95 a month.
Free Distributor – no charge
SIR – $19.95
Founder – $29.95
Director – $39.95
Free The ICANetwork affiliates cannot earn MLM commissions.
Conclusion
With nothing sellable to retail customers, The ICANetwork is a continuation of Michael Glaspie's recruitment-driven opportunities.
Seemingly aware of operating pyramid schemes, Glaspie attempts to legitimize The ICANetwork with the following disclaimer;
As you build your team, you are not being paid for the mere act of sponsoring or recruiting.

You are being compensated because each paid position receives a mobile app!

Therefore in every respect, you are being compensated for the act of selling a product.
Attaching a product or service to a pyramid scheme however doesn't make it any less of a pyramid scheme.
The ICANetwork affiliates participating in the MLM opportunity sign up, pay a fee and are paid when they recruit others who do the same.
Whatever value might be present in the upsells is completely negated by the fact that 100% of company revenue is derived from affiliates.
That means any commissions paid out by The ICANetwork are tied to recruitment.
On top of that "pay to play" is a critical part of The ICANetwork compensation plan, with affiliates encouraged to pay more each month simply to earn more.
Our Free Distributor designation pays nothing of course, but also has limited earning benefits.

After that, our paid designations start at just $19.95/mo for SIR, and then scale up to $29.95/mo for Founder and just $39.95/mo for the coveted Director designation.

Of course, the benefits and commission payouts for each of the designations increase with each of the higher and more desirable positions.

Founders and SIR's make slightly less sponsoring bonuses and product sales respectively.

Remember, maximum commissions are paid to the Director.
In MLM commission rates should be determined by personal and residual sales efforts to retail customers. Not how much an affiliate pays in fees each month.
Indeed there's no discernible non-financial difference between The ICANetwork's paid affiliate options.
The Director $39.95 a month level only offers a picture added to the custom website offered to all paid affiliates. That's it.
The only reason someone would pay more for The ICANetwork affiliate membership is the increased commission rates.
As to the services bundled themselves, Michael Glaspie has been involved in internet marketing for years. What's on offer appears to be services previously developed and repurposed for The ICANetwork.
Regardless, without retail sales the value of the bundled services is ultimately irrelevant.
The ICANetwork is operating as a pyramid scheme, which means when recruitment dies down the company will collapse.