Silver Icing Review: Fashion clothing with retail focus [updated]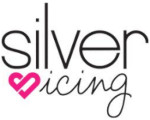 Silver Icing operates in the fashion MLM niche.
The company was founded in September 2011 as a 'manufacturing and wholesale business, selling to boutiques across Canada.'
In 2013 the company hit a few bumps in the road and the decision was made to switch to a Direct Sales type business model, selling through independent Stylists across Canada.
Silver Icing implemented a focus on online sales in mid 2014.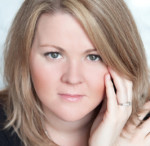 Heading up Silver Icing is founder and CEO Christina Marcano (right).
As per Marcano's Silver Icing corporate bio, she
was tired of commuting 2 hours every day to and from work and wanted to create an opportunity, not only for herself but for women just like her, to find a better balance and make it all work.

Inspired by her love for fashion and as a natural-born entrepreneur, Christina's vision came to life in the form of the Silver Icing brand.
As far as I can tell this is Marcano's first MLM venture.
Read on for a full review of Silver Icing's MLM opportunity.
Silver Icing's Products
Being a fashion orientated company, Silver Icing's product range changes over time.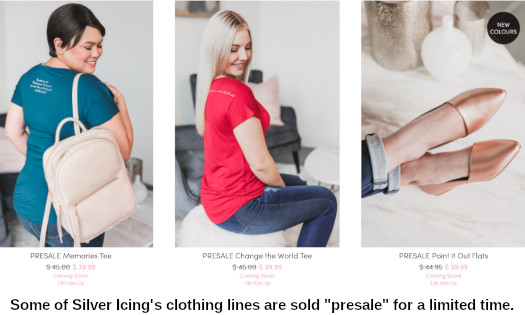 Fashion categories featured on Silver Icing's website reveal a catalog primarily targeted at women. There is however also a limited men's and kid's range too.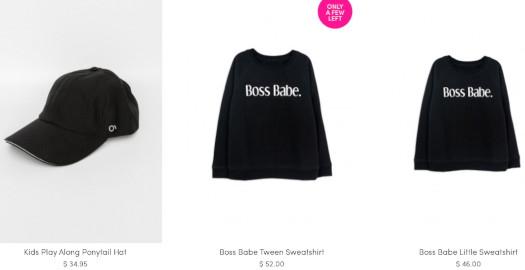 Silver Icing's fashion clothing can be purchased individually, with the company also providing a series of "looks" for inspiration.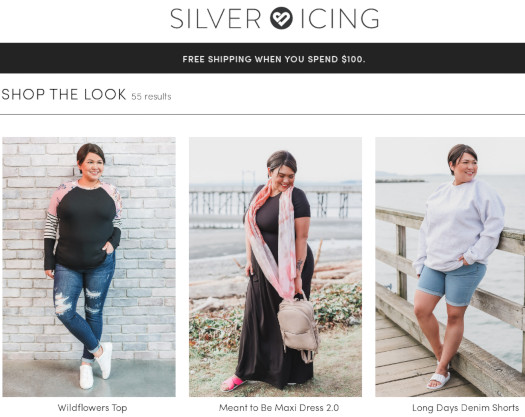 Pricing varies depending on what you're looking at.
Rather than me list a few clothing items here that will inevitably expire, you're better off browing Silver Icing's current range on their website.
In addition to fashion Silver Icing also markets a accessories and Kenzley branded makeup. I noted there's a "Kick Bath" label but no products came up.
Unless I've missed it, Silver Icing do not provide any information regarding the origin of their clothing lines.
Silver Icing's Compensation Plan
Silver Icing affiliates earn a commission on the sale of products to retail customers.
25% is paid on Kenley Makeup products
20% is paid on "regularly prices, presale and sale items"
10% is paid on "final sale items"
To qualify for the bonuses and commissions detailed below, a Silver Icing affiliate must be "active".
Active qualification requires an affiliate to maintain $250 in personal retail sales each month.
Retail Bonus
For every $200 in retail sales a Silver Icing affiliate makes, they receive a 50% discount on one item the following month.
Note there doesn't appear to be a limit on the Retail Bonus.
Residual Commissions
Silver Icing pays residual commissions down one level of recruitment (unilevel).
This equates to 5% of retail sales generated by each personally recruited affiliate.
Joining Silver Icing
Silver Icing affiliate membership is $75. This includes a $100 Silver Icing voucher.
Conclusion
In founding Silver Icing, Christina Marcano had a desire to
create … an online social selling company where women of all shapes and sizes could find fashionable pieces that complement their busy lives and make them feel good at the same time.
Fashion is highly subjective and I'm not Silver Icing's primary demographic. So there's limited value in my opinion on their clothing line.
As a guy I thought the $129+ asking price for hoodies was a bit much, considering there's no manufacturing information provided.
Silver Icing's "BAE" branded men's watch is also obviously a white label job from China.
You can find similar designs on Alibaba for $20-$30 a pop. Silver Icing's watch is priced at $139.95 CAD.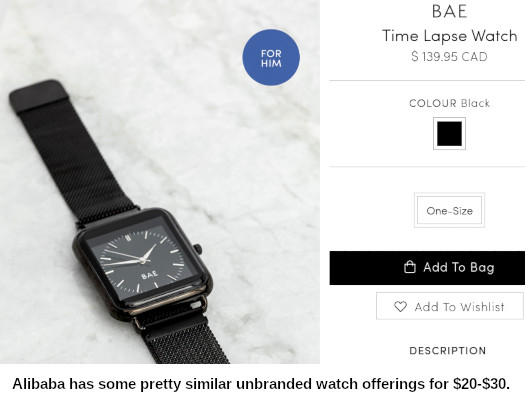 Not to boast but I own seven watches. Maybe I'm not Silver Icing's target demographic in the men's department either.
And to be fair selling Chinese watches with a massive markup is pretty much the entire fashion watch industry.
Anyway like I said, fashion is subjective and I'm sure there's items I've bought that make no sense to others.
What I'm trying to say is in evaluating Silver Icing's fashion range, you're on your own.
What I can praise is Silver Icing's refreshingly simple compensation plan. It's almost too simple.
Sign up, pay a fee and sell $250 worth of products to retail customers a month. That's all you need to max the plan out.
Commissions are tied to retail sales, barely qualifying as MLM down one level of recruitment.
To their credit, Silver Icing really drive home their focus on retail sales;
I understand that there is only one revenue generating event for a Stylist, namely the sale of Silver Icing products to retail customers.
One final thought I'll leave you with is maybe put some effort into your own marketing.
This video from Silver Icing left me a little perplexed.
I dunno what the situation in Canada is but where I'm from those are trackie-dacks. Widely available and you don't need to keep them "by the door" for convenience.
But uh yeah, "door pants". First time I've heard that term.
Personally I'd fell a bit weird rocking up to someone's house and hearing them shuffling around behind the door.
From experience good trackie-dacks are adequately comfortable to lounge around in – but I digress.
Silver Icing is a straight-forward MLM opportunity with a strong retail focus.
The success of the company rests on the quality and pricing of its products, which they could provide some more information on.
Good luck!
Update 24th March 2021 – This is a disappointing update to have to make.
A reader reached out to Silver Icing and discovered that the company provides affiliates with a "customer account".
Every stylist also has two accounts (linked to the email address they sign up) a stylist account (where your commission is deposited) and a stylist customer account.

So if [a stylist] wants to earn commission and host credits on [their] personal orders, [they] should order as a customer and not under a sample order.

And yes, [their] upline would earn the 5% commission off [their] direct orders (not sample orders).
This creates a significant loophole with respect to retail customer volume.
If an affiliate can self-qualify with $250 spend each month through their own customer account, that opens Silver Icing up to operating as a pyramid scheme.
Not withstanding $250 a month is steep and will most certainly lead to burn out.
It's disappointing to see this loophole as there's no need for it. Not to mention it wouldn't pass the regulatory sniff test with respect to company-wide retail sales volume.
I'd ever argue not disclosing this on Silver Icing's website and compensation material is intentionally deceptive.
If Silver Icing do want to keep affiliate customer accounts, the simple fix would be to exclude any volume purchased from commission volume requirements.
As a potential Silver Icing affiliate, what you want to find out is how much of the required $250 a month retail spend is being self-funded through the affiliate's customer account.
If it's more than $125 a month that affiliate is running their Silver Icing business as a pyramid scheme. And if practiced widely enough, this applies company-wide.