QoinPro Review: BitCoin ewallet opportunity?

QoinPro is currently in beta and launched earlier this year.
The company provides a corporate address in Hong Kong, with Wouter van der Schagt credited as QoinPro's CEO and Managing Director.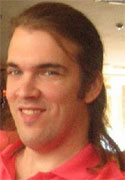 On his LinkedIn profile van der Schagt (right) credits himself as a NuSkin affiliate, primarily targeting the Asia region.
During these years, while expanding my company in Asia, I also became an independent executive distributor for the direct sales company "NuSkin Enterprises".

Seeing the growth of NuSkin in the Philippines I decided to invest and became a co-founder and shareholder of their product distribution center in Iloilo in the Philippines.

Although the shares were sold when I left the Philippines, the distribution center still exists today.

Over the course of these years I've literally held hundreds of seminars. All were held in Asia.

It started as a result of being a distributor for NuSkin Enterprises and initially the seminars were about sales and marketing promoting their products.

As time passed, topics shifted to motivational sessions, goal-setting and time management.
Read on for a full review of the QoinPro MLM business opportunity.
The QoinPro Product Line
QoinPro has no retailable products or services, with affiliates only able to market membership with the company itself (currently free).
The QoinPro Compensation Plan
The QoinPro compensation plan rewards affiliates for signing up and recruiting new affiliates.
Affiliates who sign up to QoinPro are awarded a small amount of BitCoin daily:
Do you plan to increase the daily amounts?

Yes, we realize the daily amount right now is quite small; however, we're in beta and we must ensure everything is working properly. Otherwise, it could become very expensive very fast.
QoinPro also pay affiliates using a unilevel compensation structure.
A unilevel compensation structure places an affiliate at the top of a unilevel team, with every personally recruited affiliate placed directly under them (level 1):

In turn, if any of these level 1 affiliates go on to recruit new affiliates of their own, they are placed on level 2 of the original affiliate's unilevel team.
If any level 1 affiliates recruit new affiliates they are placed on level 3 and so on and so forth down a theoretical infinite number of levels.
QoinPro cap payable levels to four, with how much of a percentage earned on each level determined by affiliate recruitment:
Member – 7.5% on level 1, 5% on level 2, 3% on level 3 and 1.5% on level 4
Supporter (recruit 3 affiliates) – 9% on level 1, 6% on level 2, 3.5% on level 3 and 1.7% on level 4
Senior Supporter (recruit 5 affiliates) – 10.5% on level 1, 7% on level 2, 4% on level 3 and 2% on level 4
Associate (recruit 10 affiliates) – 12% on level 1, 8% on level 2, 4.5% on level 3 and 2.2% on level 4
Senior Associate (recruit 25 affiliates) – 13.5% on level 1, 9% on level 2, 5% on level 3 and 2.5% on level 4
Ambassador (recruit 100 affiliates) – 15% on level 1, 10% on level 2, 5.5% on level 3 and 2.7% on level 4
Senior Ambassador (recruit 250 affiliates) – 16.5% on level 1, 11% on level 2, 6% on level 3 and 3% on level 4
Advocate (recruit 1000 affiliates) – 18% on level 1, 12% on level 2, 6.5% on level 3 and 3.2% on level 4
Senior Advocate (recruit 2500 affiliates) – 19.5% on level 1, 13% on level 2, 7% on level 3 and 3.5% on level 4
The QoinPro compensation plan does mention that an additional three unilevel levels are unlockable, however no unlock criteria is provided.
Note that the recruitment of affiliates also increases an a QoinPro affiliate's own share of BitCoin payouts. At the Senior Advocate level an affiliate receives 40% over the rate paid out at the Member rank.
Joining QoinPro
Affiliate membership with QoinPro is currently free.
Conclusion
First up, let's deal with the obvious:
How do you make money and how can you give away coins for free?

We realize that our business model isn't immediately apparent if you look at the website right now. However, rest assured that we have a comprehensive business plan.

The primary objective of step one is to educate people about crypto-currencies and make it easy for people to get started. Simply sign-up, start receiving coins and learn more about bitcoin.

In other words, "Educate and Facilitate".

Step one was the multi-coin faucet where we give coins away for free every day. Step two was the launch of a complete multi-currency online wallet where you (will continue to) receive free coins every 24 hours.

In the coming weeks (and months) additional functionality will be added to the website that will provide us with the necessary revenue streams. Until that time (and after that) we're backed by private investors.
In marketing terms, QoinPro is currently little more than an email harvester for the company's planned ewallet service.
Given that QoinPro opened its doors back in February, one can assume that, for whatever reason, the ewallet has been delayed or is experience some sort of problem with the rollout.
In the interim, you have QoinPro's founders "giving away" BitCoin. There's no mention of withdrawals on the QoinPro website so for now it appears to be monopoly money.
Withdrawals are possible, but unlikely given the fractions being paid out:
The minimum withdrawal threshold is coin dependent and is usually slightly higher than the dust level of that coin.

Dust refers to any transaction lower than the predefined minimum for that coin. Any amount lower than the dust level will not be accepted by the network.

For coins that require network transaction fees, the threshold is usually the same as the transaction fee, because this is usually higher than the dust level.

This transaction fee isn't determined by us, nor does it go to us. It goes to the miners validating all transactions.
QoinPro's plan no doubt is to eventually collect transaction fees on transfers made within their ewallet. Those affiliates who don't sign up will probably have their accounts terminated, minimizing QoinPro's costs during the email harvest phase.
Right now with membership being free and the monopoly money funded by "private investors", being a pyramid scheme isn't really an issue.
If at some point QoinPro start charging fees however, and if those fees are commissionable through the unilevel, then QoinPro ventures into murky pyramid scheme territory.
The pyramid scheme side of the business is obvious enough, although a joining fee is not currently charged, affiliates are still rewarded to recruit new affiliates, with how much they recruit directly impacting their income potential.
The second fees are charged or affiliate funds are in some way pushed through this genealogy, the fact that it was built on recruitment incentives cannot be ignored.
And even if membership remains free after the ewallet launches, fees charged being pushed through the unilevel will remain problematic (digital currency transfers are not a viable MLM product).
Retail is also an issue with all members of QoinPro being affiliates.
Meanwhile if QoinPro fizzled and the ewallet never eventuates, the lack of fees charged participants means no harm no foul.
If the goal with QoinPro is to launch a crypto-currency ewallet and they already has investors, I'm at a loss as to why they didn't just launch it. Offering up free BitCoin as a marketing tool can be done with the ewallet launched, so why it hasn't materialized in almost a year is a mystery to me.
Something doesn't smell right…