Prosper Everyday Review: Malibu Mastermind rebooted

The Prosper Everyday website domains ("joinprosper.com" and "prospereveryday.com") were respectively registered on September 16th and July 18th, 2015. Both domain registrations however are set to private.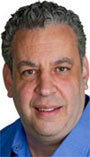 Further research reveals Prosper Everyday affiliates naming Steven Seppinni (right) as Founder and CEO of the company.
The Prosper Everyday Terms and Conditions state:
This website is operated by Digital Door, LLC, doing business as Prosper Everyday.
On his Facebook profile, Steven Seppinni identifies himself as Founder and CEO of Digital Door.
Everyone Prosper was a social network MLM opportunity launched by Seppinni back in 2012. BehindMLM briefly touched on it in our review of Malibu Mastermind, a failed investment scheme launched by Seppinni back in early 2014.
Read on for a full review of the Prosper Everyday MLM business opportunity.

The Prosper Everyday Product Line
Prosper Everyday offer up a range of internet marketing digital products and three-day courses.
Money Now ($100) – "The training will show you numerous proven ways to make thousands of dollars EVERY month"
Purpose, Passion and Profits ($500) – "exclusive marketing training"
Membership Millions ($2500) – "In this video based training you'll learn how to successfully start and grow your own membership site"
Video Marketing Mastery ($5000) – 3 day course on video marketing training
Multi-Millionaire Mastery ($12,000) – "During the course of 3 days you're guided from start up phase, to how to grow your business and then multiple exit strategies"
At least one video on the Prosper Everyday product page has Malibu Mastermind logos on it, suggesting some if not all of the content offered through Prosper Everyday is recycled.
The Prosper Everyday Compensation Plan
Prosper Everyday offer affiliates non-MLM retail commissions, with the MLM side of the business tied to affiliate recruitment.
Retail Commissions
A 50% retail commission is paid out on the sale of Prosper Everyday products to retail customers (non-affiliates).
Straight-line Cycler
A straight-line cycler sees affiliates purchase positions in a queue, with a commission paid once enough subsequent positions have been purchased.
Positions in Prosper Everyday's cycler cost $100, with an affiliate also required to generate at least two other $100 position sales.
Once this quota of three position sales (including one affiliate purchase) is met, a $500 commission is paid out once ten subsequent positions have been filled.
Power Profit Lines
Prosper Everyday refer to residual commissions as "Power Profit Lines".
Power Profit Lines are a 1-up style compensation plan, through which $500 to $5000 commissions are paid out.
Prosper Everyday's Power Profit Lines pays 1-up commissions via a unilevel compensation structure.
A unilevel compensation structure places an affiliate at the top of a unilevel team, with every personally recruited affiliate placed directly under them (level 1):

If any level 1 affiliates recruit new affiliates, they are placed on level 2 of the original affiliate's unilevel team.
If any level 2 affiliates recruit new affiliates, they are placed on level 2 and so on and so forth down a theoretical infinite number of levels.
Commission payouts are $500, $2000, $3000 and $5000, which are tied to the purchase of Prosper Everyday products (see product section of this review above).
The 1-up compensation plan sees an affiliate earn between $500 to $5000, with every second, fourth and sixth commission passed to an affiliate's upline (the affiliate who recruited them).
In turn, recruited affiliates must also pass up their second, fourth and sixth commissions. Their recruited affiliates must do the same, generating passups down a theoretical infinite number of levels.
After the sixth commission passup, every 5th commission is passed up. This fifth passup requirement continues on perpetually.
Note that each commission level must be qualified on separately, requiring an affiliate to either purchase each product or make three sales.
If an affiliate does not purchase a product to qualify for commissions, commissions generated by their required three sales are passed up to the affiliate who recruited them.
Joining Prosper Everyday
Prosper Everyday affiliate membership is $39 annually.
Conclusion
The problem with Prosper Everyday is the attachment of retail as an afterthought.
Retail sales volume has nothing to do with the MLM side of the business, which is a a mix of affiliate recruitment and their pumping funds into the compensation plan.
And even if retail sales were integrated into the MLM compensation plan, does anybody really think anyone outside of the business opportunity is going to be purchasing products with these sort of markups?
Purpose, Passion & Profit – costs $500 and pays out $500 (100% commission markup)
Membership Millions – costs $2500 and pays out $2000 (80% commission markup)
Video Marketing Mastery – costs $6000 and pays out $3000 (50% commission markup)
Multi-Millionaire Mastery – costs $12,000 and pays out $5000 (42% commission markup)
In what is obviously a pay to play environment, an optional three sales quota has been implemented.
But let's face it, this is a "pay $100 to $5000 to earn pass-up commissions" type opportunity.
During our introductory period it is only 1 sale if you purchase Money Now for $100.00.
The amount of affiliates who do qualify by passing up three sales is negligible (history has time and time again proven this), with the majority of qualifications generated through self-purchase.
What that translates to is a product-based pyramid scheme, where affiliates get paid to recruit and milk their recruits five times over ($500 twice, $2000, $3000 and $5000).
Despite the attached pseudo-compliance, Prosper Everyday do little to hide the true to nature of the scheme.
Infact, here's how Prosper Everyday themselves recommend affiliates get started:
Join as affiliate for 39.00, purchase Money Now one-time for $100 and Order the Marketing System for only 29.00 monthly.

Step 2: And then refer one person that does the same.
The marketing system appears to be a recruitment tool, with a purchase not required to earn commissions.
The way pass-up schemes work is the owner of the company and friends set up positions at the top of the pass-up chain. Mathematically they are then guaranteed to receive the lion's share of pass-ups, with whatever is left distributed out to the affiliate-base.
As with all such schemes, once recruitment of new affiliates dies down, so too will commission payouts.
Steven Seppinni's Malibu Mastermind offered a similar compensation plan combined with throwaway products, and that collapsed shortly after launch.
Expect no different here.