Phoenix Trade Review: Cryptocurrency trading Ponzi & recruitment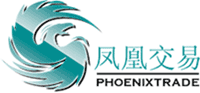 There is no information on the Phoenix Trade website indicating who owns or runs the business.
The Phoenix Trade website domain ("phoenixtrade.asia") was registered on the 22nd of July 2016. Xie Chzhang is listed as the owner, with an address in Bejing, China also provided.
Possibly due to language barriers, I was unable to find anything further on Xie Chzhang.
Read on for a full review of the Phoenix Trade MLM opportunity.
The Phoenix Trade Product Line
Phoenix Trade has no retailable products or services, with affiliates only able to market Phoenix Trade affiliate membership.
The Phoenix Trade Compensation Plan
The Phoenix Trade compensation plan sees affiliates invest $309 to $5059 on the promise of a monthly ROI:
Start Pack – invest $309 and receive a 15% monthly ROI
Optim Pack – invest $809 and receive an 18% monthly ROI
Profi Pack – invest $1559 and receive a 21% monthly ROI
Elit Pack – invest $5059 and receive a 26% monthly ROI
A 7% referral commission is paid on funds invested by personally recruited affiliates.
Residual Commissions
Residual commissions in Phoenix Trade are paid out via a binary compensation structure.
A binary compensation structure places an affiliate at the top of a binary team, split into two sides (left and right):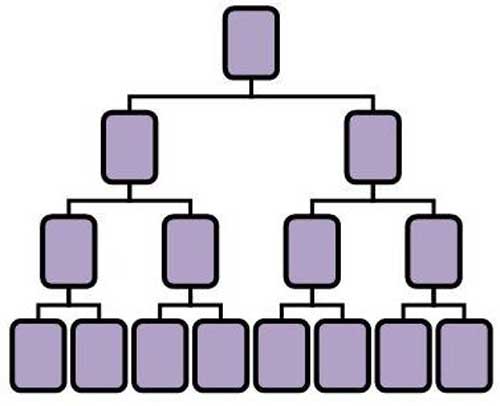 The first level of the binary team has two positions. The second level of the binary team is generated by splitting each of the two positions into another two positions each.
Subsequent levels of the binary team are generated as required, with each new level housing twice as many positions as the previous level.
Positions in the binary are filled when newly recruited Phoenix Trade affiliates invest funds.
Invested funds are converted into points as follows:
Start Pack – 100 points
Optim Pack – 400 points
Profi Pack – 1000 points
Elit Pack – 4000 points
Each day Phoenix Trade track point activity on both sides of the binary.
A Phoenix Trade affiliate is paid a percentage of points generated on the weaker binary side of their binary team.
How much of a percentage is paid out is determined by a Phoenix Trade affiliate's own investment:
CreditCard Pack – 3%
Start Pack – 5%
Optim Pack – 10%
Profi Pack – 15%
Elit Pack – 20%
Joining Phoenix Trade
CreditCard Phoenix Trade affiliates pay $59 but only earn referral and residual binary commissions.
Full participation in the Phoenix Trade MLM opportunity requires an investment of between $309 and $5059 as follows:
Start Pack – $309
Optim Pack – $809
Profi Pack – $1559
Elit Pack – $5059
The primary difference between the above affiliate membership is income potential through the Phoenix Trade compensation plan.
Conclusion
Cryptographic currency is mostly a decentralized system.

Therefore, the work of traders on speculative operations on the stock exchange does not require the opening of the company in any jurisdiction, optimizing the tax issues and the issues of controlling bodies.
The ruse behind Phoenix Trade is that the ROIs paid out are derived from cryptocurrency trading.
The reality however is, no matter what you're trading, consistent monthly ROIs as advertised by Phoenix Trade are impossible.
If they were possible, all Phoenix Trade would need to do is seed investment with a small loan. After a few years of trading the admin(s) could retire as the richest people on the planet.
The only verifiable source of funds entering Phoenix Trade is affiliate investment. Some of these funds are used to pay direct and residual recruitment commissions, the rest isn't nowhere near enough to cover the promised ROIs.
And even if it was, using newly invested funds to pay off existing investors constitutes a Ponzi scheme.
The combination of a Ponzi pyramid hybrid is at the core of Phoenix Trade's business model, wrapped in cryptocurrency exchange pseudo-compliance.
Throw in the use of bitcoin and pretty much anonymous China-based admins, and when the inevitable collapse hits expect Phoenix Trade investor losses to be a wipeout.