Passive Earner Review: Online investment club & shares

Passive Earner operate in the advertising MLM niche and identify "Brian Basser" as the company owner on their website.
Corporation registration details dated 10th of September 2014 for LandWhale Enterprises Inc. in Delaware are also provided, with Passive Earner claiming to be "owned" by the entity.
I wasn't able to find an MLM history for Basser, however he is credited with 'recently (having) had a gig working for MyTrafficValue.com'.
A visit to MyTrafficValue reveals it to be an investment opportunity touting "186% and 250% investment plans".
The nature of Basser's alleged "gig" with MyTrafficValue is not disclosed.
On the Passive Earner website Basser is also credited with having 'over 25 years of programming experience'. An example of Basser's programming experience can be viewed over at his LandWhale website ("landwhale.net"):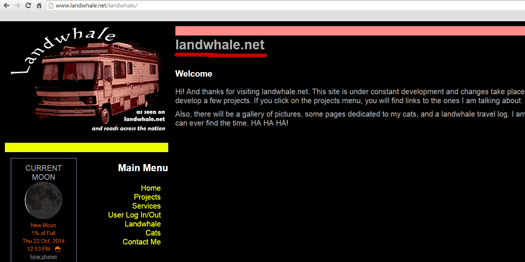 Read on for a full review of the Passive Earner MLM business opportunity.
The Passive Earner Product Line
Passive Earner has no retailable products or services.
Affiliates join the company and are then encouraged to either 'advertise to build your Passive-Earner downline' or 'buy shares in the company and earn dividends from profits earned.'
The Passive Earner Compensation Plan
The Passive Earner compensation plan revolves around affiliates signing up and then investing in shares.
There are four Passive Earner affiliate options available:
Free – no cost
Novice – $5 a month
Advanced – $10 a month
Expert – $20 a month
The primary difference between these options are the recruitment commissions paid out on share purchases:
Free – 10% on level 1
Novice – 30% on level 1, 5% on level 2, 3% on level 3, 2% on level 4 and 1% on level 5
Advanced – 40% on level 1, 8% on level 2, 5% on level 3, 3% on level 4 and 2% on level 5
Expert – 50% on level 1, 12% on level 2, 8% on level 3, 5% on level 4 and 3% on level 5
Share Investment ROIs
Once a Passive Earner affiliate has signed up they are then able to purchase shares.
The company has been divided up into one million (1,000,000) shares. Each share has an initial value of $.10 when the company opens for business.

This values the company at $100,000. This figure is an estimate of the value of the domain, its traffic, the code and potential revenue.

Once each month a dividend is paid to shareholders based on the Net Profit of the company. Each share is worth .000001 * net profit for the month.
Revenue used to pay share ROIs is identified as being sourced from affiliate membership fees:
At the moment profits are derived from one source: Membership fees.
Joining Passive Earner
Affiliate membership with Passive Earner costs between nothing and $20 a month:
Free – no cost
Novice – $5 a month
Advanced – $10 a month
Expert – $20 a month
The primary difference between the available membership options is commission percentage payouts when recruited affiliates invest in shares.
Conclusion
With nothing being sold to retail customers, advertised investment returns via shares and 100% of the revenue used to pay out said ROIs, Passive Earner functions as a Ponzi scheme.
Investors sign up and then start investing in shares on the promise of an eventual >100% ROI.
With 1000 paid members, Passive-Earner.com should be able to pay 5% – 10% dividend per month to shareholders. That is to say, if you spent $100 on shares, your dividend would be between $5 and $10.
Call me cynical, but I doubt Brian Basser has registered LandWhale Enterprises Inc. or Passive Earner with the SEC. This means the company is likely engaging in the offering of unregistered securities.
Passive Earner's response?
IS THIS BUSINESS SUSTAINABLE?

Yes! This business is 100% sustainable. The business model here is that of an online investment club.
Investment club or not, that in no way negates the legal issues surrounding the offering of unregistered securities to their investors.
Potential future revenue sources such as "merchandising, games, advertising, traffic exchange, and more" are identified on the Passive Earner website, but right now all that's happening is new affiliate funds are being shuffled around to pay off existing investors.
This is evidenced by Passive Earner's "no refunds" refund policy:
There are absolutely no refunds. All purchases are final.
Naturally the reason Passive Earner cannot offer refunds is because the moment you hand over your money, it's used to pay off those who invested before you.
As with all Ponzi schemes, once new investment slows down Passive Earner will struggle to deliver ROIs via their virtual share returns.
Initially this is likely to result in a sell off of shares, which will be picked up by the more gullible of investors. Without new investment however share dividends will continue to decline – and when there's nobody left to purchase shares desperate investors are trying to flog, kaboom.
But that's of course only if the SEC don't step in first…