New Image International Review: 30 yo company with no disclosure

New Image International (also commonly known as New Image Asia), claim to be 'an award winning business created over 30 years ago in New Zealand'.
The company operates in the health and nutrition MLM niche and today operates in a number of countries across Oceania, Asia and Africa.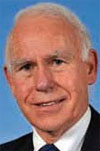 Heading up New Image International is founder and Chairman, Graeme Clegg.
According to Clegg's New Image International corporate bio, he
started out as a sheep farmer near New Zealand's capital, Wellington.

It was on his farm that Graeme developed his groundbreaking ideas about health supplements and in 1984 decided to act on his research into the incredible health benefits of colostrum, nature's first food.

Our focus on innovation and drive to deliver the best health and nutritional products has seen our expansion into numerous countries in the Asia Pacific region, earning New Image International multiple awards and positioning us as an industry leader.
Other than a dispute over unpaid OmegaTrend staff wages in 2010, New Image International appears to have had a clear run with regulators.
Read on for a full review of the New Image International MLM opportunity.
New Image International Products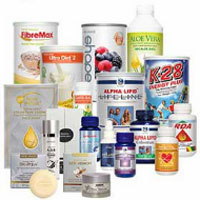 New Image International market a flagship colostrum-based product range, as well as nutritional, weight management and skincare lines.
Colostrum Products
Alpha Lipid Lifeline – "support your immunity with 1600mg of Colostrum containing 300mg of Immunoglobulins"
Alpha Lipid Colostem – "a daily supplement that helps your body's natural cellular repair"
Alpha Lipid Colostrum – strengthen your immunity with 910mg of Colostrum, containing 182mg of Immunoglobulins"
Alpha Lipid Colostrum Tablets – "strengthen your immunity with 1100mg of Colostrum, containing 200mg of Immunoglobulins"
Cellworx – "small molecular compounds called Proline-rich Polypeptides (PRPs) support healthy cell & immune response"
Immufort Ultraboost Colostrum – "when your immune system needs an extra boost, give it 1100mg of concentrated double strength 40% IgG Colostrum containing 440mg of Immunoglobulins"
Nutrition
Aloe Vera Drinking Gel – "Aloe polysaccharides support healthy digestion & bowel comfort"
Circulytes – "developed to work synergistically to support a healthy cardiovascular system"
K-28 – "daily shake for natural energy"
King C – "high dose of Vitamin C to get you through the day"
Omega CoQ10 – "essential for the production of energy in your cells"
Pycnogenol Herbal Plus – "potent antioxidant blend protects your body at a cellular level of healthy ageing"
RDA Vitamins & Minerals – "25 vitamins & minerals for everyday wellness"
Weight Management
Alpha Lipid Ultra Diet 2 – "designed to keep your hunger satisfied in between regular meals and assist in maintaining healthy muscle mass"
Carb-Bal – "balances sugar cravings & keeps you on track"
FibreMax – "One serve provides 40% of your recommended daily fibre"
Lite Seasoner – "mineral seasoning, use as desired to season food"
ShapeUp – "a healthy, filling option instead of unhealthy snacks or meals"
Uriscan Ketone – "measures for presence of ketones in the urine"
Skincare
Aloe Vera Skin Gel – "combines healing properties of aloe vera with antiseptic properties of eucalyptus"
Alpha Lipid A.G.E Defiant Telomere Serum – "address telomere shortening and cell aging while old cells function young again"
Alpha Lipid Bee Venom – "kickstart your skin's production of collagen & elastin for younger looking, healthier skin"
Alpha Lipid Bio-Rejuv – "deep purifying cleansing and beauty treatment bar"
Alpha Lipid Colostrum Essence – "an exclusive blend of ingredients brings you a more radiant, youthful complexion"
Note that New Image International do not provide retail pricing for any products on their website.
The New Image International Compensation Plan
New Image International appear to have adopted the "resell" retail model.
That being affiliates purchase product and then resell them to collect a 25% difference.
Whether retail customers can place orders through affiliates directly with New Image International is unclear.
A 25% commission appears to also be paid out on recruited affiliate volume, once a New Image International affiliate has recruited two affiliates.
Residual Commissions
New Image International pay residual commissions via a unilevel compensation structure.
A unilevel compensation structure places an affiliate at the top of a unilevel team, with every personally recruited affiliate placed directly under them (level 1):

If any level 1 affiliates recruit new affiliates, they are placed on level 2 of the original affiliate's unilevel team.
If any level 2 affiliates recruit new affiliates, they are placed on level 3 and so on and so forth down a theoretical infinite number of levels.
level 1 (personally recruited affiliates) – 10%
levels 2 to 4 – 5%
Executive Bonus
The Executive Bonus pays an additional 1% to 5% on total unilevel team volume.
Executive Bonus specifics are not provided.
Royalty Bonus
The Royalty Bonus is a 2% to 4% bonus on new business volume generated within the unilevel team.
New Image International do not define new business volume or how long the Royalty Bonus pays out for.
Country Pool Bonus
New Image International take sales volume generated in each country they operate in and place it into a Country Pool.
Through the Country Pool Bonus, affiliates within each country can qualify for a share of 1% to 3% of their country's sales volume.
Qualification criteria for the Country Pool Bonus is not provided.
Travel Fund
Each country New Image International operates in has a travel fund, equal to 1% of sales volume generated in that country.
Qualification criteria for the Travel Fund is not provided.
Chairman's Global Pool
The Chairman's Global Pool is made up of 1% of New Image International's global sales volume.
Qualification criteria for the Chairman's Global Pool is not provided.
Joining New Image International
New Image International fail to provide any information about signing up as an affiliate on their website.
Conclusion
There is a lot to say for an MLM company that is supposedly thirty years old and hasn't kept up with the times.
Why have a company website if you're not going to provide useful information to retail customers or potential affiliates?
New Image International's online presence, at least as far as the MLM opportunity goes, is a complete failure.
It serves neither retail customers or potential affiliates in any meaningful way, only providing what information it does in the most general of terms.
As a retail customer, it is impossible to make an informed decision on New Image International's products without a sense of pricing.
Colostrum supplements are widely available, as are variants of the rest of New Image International's product range.
Are New Image International's products competitive, or do they exist primarily to prop up a compensation plan?
Speaking of which, as a potential New Image International affiliate, it is near-impossible to make an informed decision regarding the business opportunity.
I pieced together what I could from New Image International's official YouTube channel, but outside of that there's a distinct lack of information available. Not even a basic compensation document, which is the minimum any MLM company should provide.
I suspect this comes down to how New Image International is meant to be marketed. That being you sign up as an affiliate, buy products to qualify for commissions and then recruit others who do the same.
That New Image International has no significant presence in New Zealand or Australia is telling (the business seems to have imploded after OmegaTrend collapsed).
Instead New Image International is primarily active in the Philippines and Thailand – two countries where product-based pyramid scheme regulation is virtually non-existent.
I'm basing these suspicions on what little marketing material I was able to track down.
One New Image International presentation strongly suggests only affiliates can purchase products:
By using the products you save money, and you can make money by buying the products at wholesale and selling them at retail.
This costs $60, or alternatively a New Image International affiliate can sign up with "Instant Supervisor".
The Instant Supervisor programme forms part of our international management programme to attract Business Builders into our 'Fast Start – Earn Fast' option.

It provides a leadership platform to very rapidly build a sustainable network marketing business.
Obviously instant commission increases comes at a cost, which is not disclosed.
The important take-away though is that on some level "pay to play" is baked into New Image International's business model.
Pay to play is a common element of the product-based pyramid scheme model.
What I suspect New Image International comes down to is meeting undisclosed monthly volume requirements through purchase of product.
Pseudo-compliance retail sales are touted through reselling but in practice are negligible.
You're paying a monthly fee for products you'd likely otherwise unlikely be purchasing and earn off recruits who do the same.
Even if we give New Image International the benefit of the doubt and assume significant retail activity is occurring company-wide, the lack of disclosure alone (retail prices, affiliate signup fees), is reason enough to avoid the opportunity.
And for a thirty year old plus MLM company, there really is no excuse.